On March 21, US barred all electronic items larger than a mobile phone on direct flights to the United States from 10 foreign airports in eight Middle Eastern countries, including Istanbul's Ataturk International Airport. Laptops may now only be transported in checked luggage.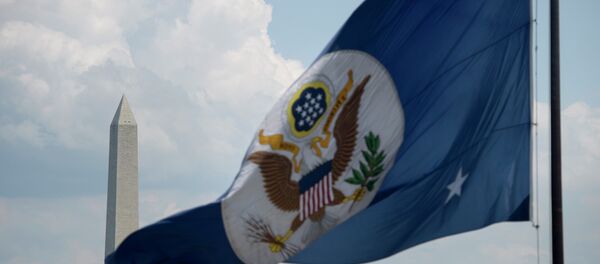 Britain followed with a similar ban affecting a number of countries in the Middle East and North Africa, Turkey among them.
Turkey was not pleased by the ban, and criticized the decision, as Turkish Foreign Minister Mevlut Cavusoglu put it during a visit to Washington in March, "punishing normal passengers."
Now, the punishment won't sting as much. All business class passengers who submit their personal laptops to the authorized Turkish Airlines staff before their flight can demand a special on-board laptop from the cabin crew to continue their personal or business processes.
The laptops have a touchscreen feature and can be folded into a tablet. Additionally, they offer built-in security systems protecting passengers' privacy by automatically deleting all confidential information when they are turned off.
"After using the computer, passengers can copy their data to an external storage unit (USB drive) if they wish," the THY said in a statement.
Turkish Airlines also began offering free Wi-Fi services on its US-bound flights in March.