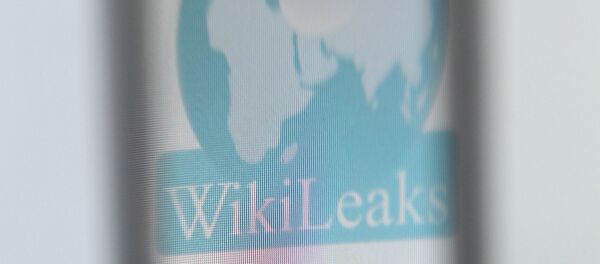 MOSCOW (Sputnik) — The WikiLeaks whistleblowing organization said on Sunday that leaks from the accounts of French presidential candidate Emmanuel Macron's campaign contain the name of the employee of the Russian company.
On Friday, the campaign of French presidential candidate Emmanuel Macron said it had been the target of a "massive and coordinated act of piracy" aimed at spreading fake papers mixed up with authentic ones.
"#MacronLeaks: name of employee for Russian govt security contractor Evrika appears 9 times in metadata for 'xls_cendric.rar' leak archive," WikiLeaks wrote on Twitter.
The organization also attached a screenshot with numbers and the name Georgy Petrovitch Roshka.
​Additionally, WikiLeaks stated that Evrika company had obtained "FSB security certificate to protect state secrets" and posted a link to the article of 2003 by Russia's Lenizdat media outlet. The article says that the Evrika (or Eureca) company is operating since the 1990s and specializes in the development and creation of integrated information systems, as well as in manufacturing computer machinery.
The final round of French presidential election in Metropolitan France will take place on Sunday. The first round took place on April 23, in which independent candidate Emmanuel Macron came first with 24.01 percent of the votes, followed by right-wing Marine Le Pen with 21.3 percent.