MOSCOW (Sputnik) — Tens of thousands of women took to the streets of various cities across the country with a call to stop the violence, the Telesur channel reported.
"Today women are protesting to tell the world that we deserve a planet free from violence, that we say 'No!' to terrorism and fascism that is being built in Venezuela," a member of the United Socialist Party of Venezuela, Maria Jose de Castro, said, as cited by the channel.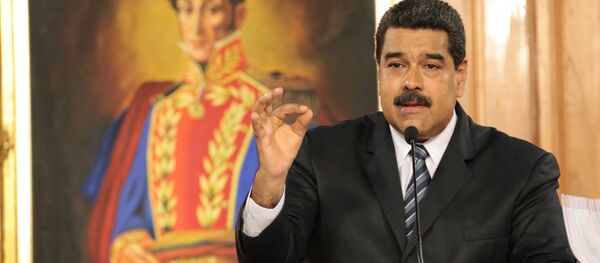 According to the media, the participants of the peaceful protests carried placards with slogans "No to death, yes to peace!"
The mass protests started in Venezuela on April 4, after the country's Supreme Court ruled to restrict the power of the state's National Assembly. The decision was subsequently canceled, but the protests continued, claiming the lives of over 30 people, and were further sparked by President Nicolas Maduro's decision to set up the constituent assembly to rewrite the constitution, bypassing the opposition-controlled National Assembly.