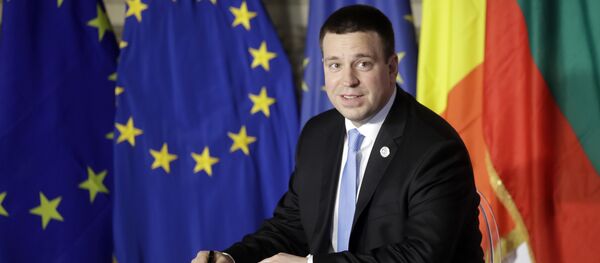 BEIRUT (Sputnik) — Muallem stressed that Damascus was aware of Jordan's role in Syrian conflict from the beginning.
"We are not in confrontation with Jordan, but if the Jordanian forces invade our territories without coordination with us, we will consider them the enemy forces," Muallem said at a press conference in Damascus.
In April, Syrian President Bashar Assad told Sputnik in an interview that the Syrian government was aware of Jordan's plans to deploy troops on its territory in coordination with the United States. Jordan's Minister of State for Media Affairs, Mohammad Momani, later refuted Assad's claims saying that it was "far from reality."
Syria has been in a state of civil war since 2011, with government forces fighting Syrian opposition groups striving to overthrow the president. Damascus is also fighting numerous extremist and terrorist groups such as the Jabhat Fatah al-Sham and Daesh, both outlawed in Russia.
Jabhat Fatah al Sham, formerly known as Nusra Front militants hold control of the city of Daraa, located to the south of Damascus near the border with Jordan, as well as of several settlements to the north and west of the city, including a check point on the border. According to Syrian military, terrorists repeatedly crossed the border deploying troops or ammunition from Jordan to Syria.