HAYANGE (Sputnik) — On Sunday, Macron won French presidency with 66.1 percent of the votes in the second round of the presidential election. His right-wing rival Marine Le Pen lost with 33.9 percent of the votes.
© Sputnik
Results of the French Presidential Election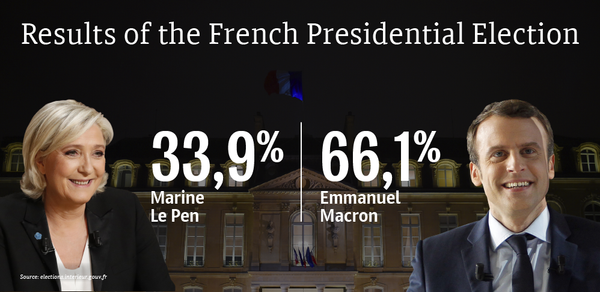 Results of the French Presidential Election
A Sputnik correspondent went to the department of Moselle in the eastern France, overshadowed by a possible closure of the steel factory giving jobs to the lion share of local population to discover the opinions of the locals about the newly elected president.
CANDIDATE FROM THE RICH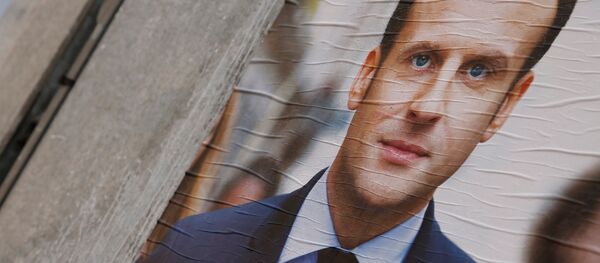 Average French people living in the country's provinces, such as Moselle department, believe that the newly elected president is unfamiliar with their relevant problems being "the president of the rich."
The region of Moselle in the eastern France is suffering from a high unemployment rate with those who were lucky enough getting a post in a neighboring Luxembourg. They have to drive almost 40 kilometers (24,8 miles) one way every day and get up at 5a.m. to avoid the traffic.
"Macron is the president of the rich, and not of the poor. He won't dare to do what he promised anyway. He promised he will make France rise, but the factory is closing, they are moving it to Poland, it's already done," Antoine Olivier, an employee of the ArcelorMittal steel factory, told the Sputnik correspondent.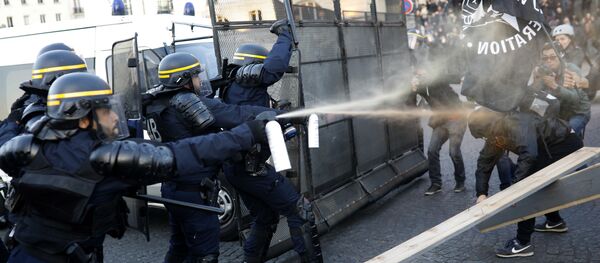 Macron, who was born to a family of doctors, graduated from the elite Lycee Henri-IV secondary school in Paris and obtained master's degrees in philosophy and public affairs. Before being engaged in his own political movement and running for presidency, he made a distinguished career, serving as the inspector of finances in the French Ministry of Economy, a managing partner at Rothschild & Cie Banque, a deputy secretary-general of the Elysee Palace, as well as the country's minister of the economy, industry and digital affairs.
Another employee of ArcelorMittal, Jaques Meyer, says that Macron's career disagrees with his stance of being a simple French citizen and doubts whether the young president, a former investment banker who worked for Rothschild, may understand the needs of average compatriots.
"Several years ago nobody even heard of him. And then he appears hand by hand with Hollande, and then disappears a year ago to create his own party. He worked before for Rothschild bank, and he keeps telling us that he has a poor family. But we don't believe in that," Meyer said.
Meyer added that he would not be surprised "if some time we discover he has an offshore account, like [Jerome] Cahuzac."
Cahuzac is French ex-Junior Minister for the Budget at the Ministry of Economy under Francois Hollande and a member of the National Assembly who resigned after tax fraud allegations, admitting he had an offshore bank account on Seychelles.
LE PEN SUPPORTERS ACCUSED OF RACISM, EXPECT POVERTY INCREASE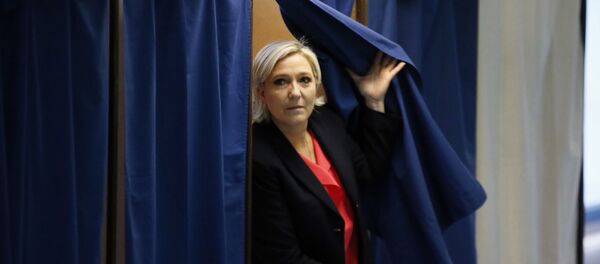 In the first round of voting in Moselle the right-wing candidate Le Pen, who stressed during her election campaign the idea of returning "national sovereignty" to France, got the majority of the votes.
Sophie, a mother of two, desperate to find a long-term job contract, said that she has been facing harsh criticism for supporting Le Pen, being unfairly accused of fascism and racism.
"When we were distributing leaflets of the National Front, people called us fascist and racist. But I'm not racist, I'm against inequality. That's racism. There are two justice systems, two systems of medical care. Today if you have one health benefit program you get one kind of treatment, if you have another – you receive a completely different one, " Sophie said.
Meyer stressed that he supported Le Pen, because he was against globalization, and expected further rise of poverty in the French regions.
"I always voted for Le Pen, I'm not scared to say it. I'm against globalization and capitalization, when big players crush the rest of the world. There will be more suffering and poverty in the French regions. The gap between rich in poor is too big already," Meyer said.
In order to fulfill his promises Emmanuel Macron now has to get a parliamentary majority in the legislative election in June, where he will face a strong opposition of the existing political blocks, unhappy with his political program.
Never miss a story again — sign up to our Telegram channel and we'll keep you up to speed!