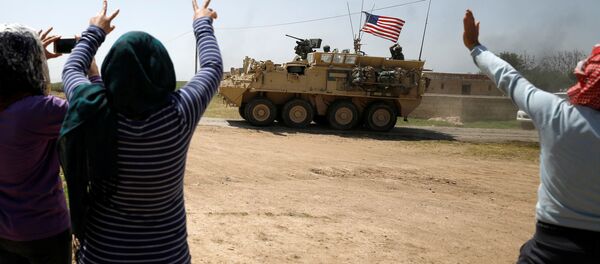 WASHINGTON (Sputnik) — US Secretary of Defense James Mattis told Turkish Defense Chief Fikri Isik in a phone call that the United States remains committed to preventing security risks for the country, a Pentagon spokesperson told Sputnik.
On Tuesday, the US Defense Department announced that President Donald Trump approved a plan to arm Kurdish groups fighting Daesh terror group (banned in Russia) in Syria despite objections from Turkey.
"The secretary reiterated the US commitment to protecting our NATO ally and preventing additional safety and security risks," the spokesperson stated on Tuesday. "Both leaders affirmed their support for peace and stability in both Iraq and Syria."
In late April, the US military began high-visibility patrols in several northern Syrian towns to serve as a buffer between Turkey and the Kurdish rebel units, essentially thrusting the United States into protecting a non-state military force from a fellow NATO member, the release noted.
Turkey views Syrian Kurds as a branch of the Kurdish PKK, a US-designated terrorist group that is fighting for an autonomous state inside Turkey, the report added.