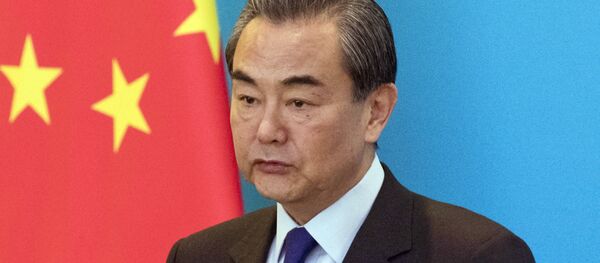 BEIJING (Sputnik) — On May 14-15, Beijing will host the "One Belt, One Road" summit, gathering leaders of 28 countries, including Russian President Vladimir Putin.
"As far as I know, North Korea will send an official delegation to take part in the upcoming forum on international cooperation and other related events," Geng said at the press briefing.
China's "One Belt, One Road" strategy was launched in 2013 and is aimed at developing infrastructure and strengthening ties between Eurasian countries, focusing on the land-based Silk Road Economic Belt (SREB) and the 21st-century Maritime Silk Road.