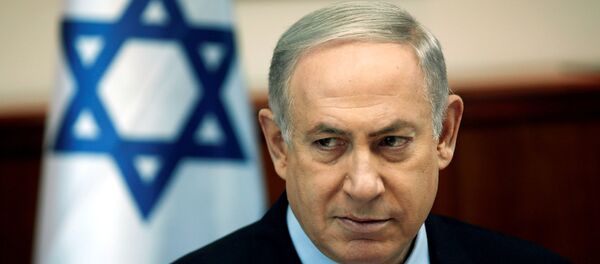 MOSCOW (Sputnik) — Putin spoke with Netanyahu one day ahead of Palestinian leader Mahmoud Abbas' visit to the Russian resort of Sochi, where he is expected to meet Putin to discuss the Middle East settlement process.
"Topical issues of bilateral cooperation, as well as the situation in the Middle East peace process and the issues of the Syrian crisis, were discussed," the Kremlin's press service said.
Netanyahu congratulated Putin with the 72nd anniversary of the Great Victory in World War II celebrated on May 9.
The Russian and Israeli leaders underscored both countries' continued efforts to resolutely oppose the revision of the outcome of World War II, the belittlement of the Soviet Union's contribution to victory over Nazi Germany, and Holocaust denial.