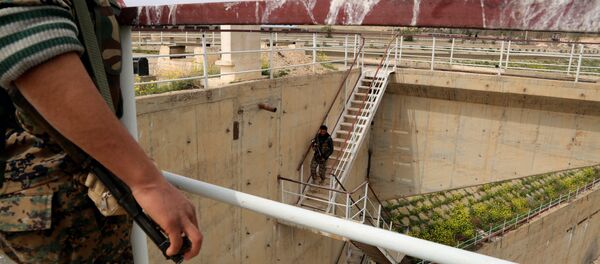 ANKARA (Sputnik) — Despite objections from Turkey, US President Donald Trump approved on Tuesday a plan to arm the Kurdish People's Protection Units (YPG), the military branch of Syria's Kurdish Democratic Union Party (PYD), in order to Daesh in Syria.
"The delivery of heavy weapons to the YPG – is a crisis itself. This decision will not benefit neither the region, nor the United States, while the consequences will impact not only the region and Turkey, but a whole world and foremost, the United States. Turkey does not have the strength to single-handedly change this game, but it does have forces to protect its interests," Isik told the Turkish NTV broadcaster.
Ankara considers the YPG to be affiliated with the Kurdistan Workers' Party (PKK), which is listed as a terror group in Turkey, the United States and the European Union. However, the PYD and the YPG, as well as the Kurdish-led Syrian Democratic Forces (SDF) have been receiving support from the United States in fighting Daesh in Syria.
Earlier in the day, Turkish Prime Minister Binali Yildirim said that country's President Recep Tayyip Erdogan would personally tell Trump about Ankara's concerns during his visit to Washington on May 17.