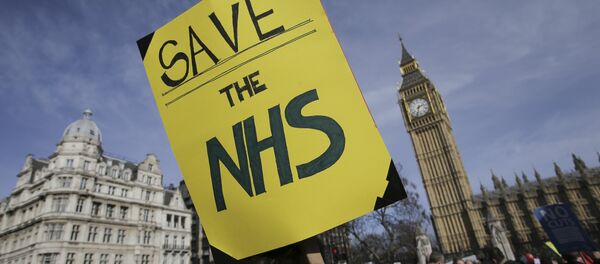 MOSCOW (Sputnik) — The UK National Health Service (NHS) is still experiencing crisis, with Prime Minister Theresa May failing to improve the situation, Labour's Shadow Health Secretary Jonathan Ashworth said Thursday, commenting on a recent report on NHS.
Earlier in the day, a report dubbed NHS England Combined Performance Statistics for March was released. The report showed that the patients still had to wait hours before being admitted at hospitals, while standards on cancer services, treatment for consultant-led elective care, A&E (accident and emergency department) attendances and ambulance response times have not been met.
"Theresa May's winter crisis is stretching into summer and it is NHS patients who are paying the price. The Tories have caused chaos in A&E and have admitted that waiting times are only going to continue to grow… Thousands more people are waiting for A&E care and routine treatment every week because of the failures of this Tory Government," Ashworth was quoted as saying by the Labour Press.
Ashworth stressed that the health system lacked funds, adding that the Labour party intended to improve the situation and calling for voters' support at the upcoming general election set for June 8.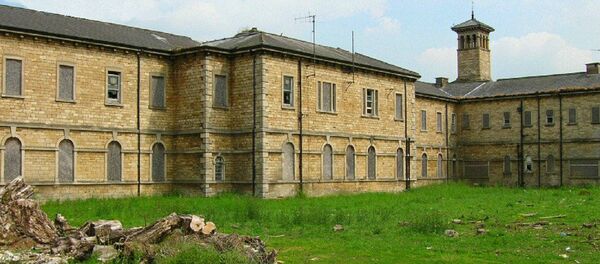 9 February 2017, 06:29 GMT
The NHS has been plagued by increasing queues and long delays to treatment in what has been dubbed a health crisis by the opposition and watchdogs. In January, the British Red Cross referred to huge waiting hours in UK hospitals as a "humanitarian crisis." May responded saying the phrasing used was inappropriate to describe the situation.
In early February, research published in the Journal of the Royal Society of Medicine claimed that the lack of funding for the NHS and social care system in the United Kingdom had led to 30,000 excess deaths in 2015.
On April 18, May announced her decision to hold an early parliamentary election at the start of June to overcome divisions in the Parliament and succeed in the negotiations with the European Union on Brexit. According to recent polls, the ruling Conservative Party currently holds a 16-percent lead over the main opposition Labour Party, enjoying support of 46 percent of potential voters.