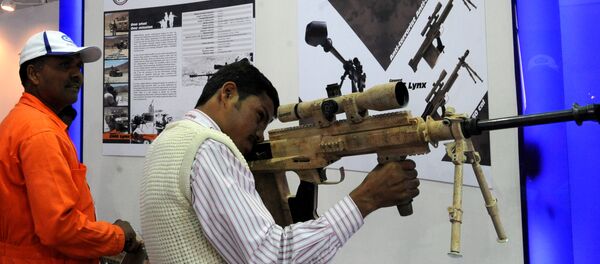 New Delhi (Sputnik)
–
The Spyder is set to replace India's age-old air defense system, the Soviet-era Osa-AKM and 9K35 Strela-10, at six air bases and other critical locations along the western border.
"The Spyder SR system is a generation-and-a-half ahead of the Osa and Strela which were essentially designed four decades ago. The Spyder SR will provide a high degree of assurance in terms of air as well missile defense cover with a Lock On Before Launch (LOBL) as well as After Launch (LOAL), thus the reaction time will be much faster with high hit probability," Brigadier Rahul Bhonsle, a retired Indian Army brigadier and defense analyst, said.
The Spyder launches two different types of missile — Python 5 and Derby missiles — from the same launcher pad. Most of the upcoming jets – Rafale and LCA Tejas — of the IAF will be equipped to fire Derby missiles. The LCA Tejas also successfully launched a guided Derby missile on Thursday.
India had inked a $1.2 billion contract with the Israeli company in 2008-09 for the supply of 90 launchers.
Never miss a story again — sign up to our Telegram channel and we'll keep you up to speed!