TOKYO (Sputnik) — Japanese Prime Minister Shinzo Abe did not rule out on Sunday that new provocations of North Korea were possible following the latest missile test by Pyongyang and said that such actions were unacceptable.
"Despite numerous warnings, North Korea carried out the [missile] launch. This is unacceptable. We express our resolute protest. The latest North Korean missile launch is a serious threat for Japan, and it clearly violates the UN Security Council resolutions… New provocative actions of North Korea are possible. In cooperation with the United States, we will support the highest readiness and take all possible measures to ensure the security of the people," Abe said as quoted by the NHK broadcaster.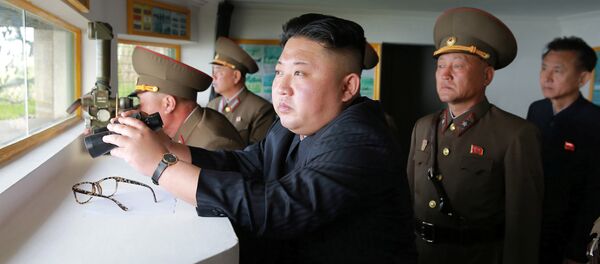 Earlier in the day, media reported citing the South Korean Joint Chiefs of Staff that Pyongyang had launched an unidentified missile, presumably a ballistic one, on Sunday in the vicinity of Kusong, North Pyongan Province, which flew about 430 miles and fell in the Sea of Japan.
Japanese Chief Cabinet Secretary Yoshihide Suga said that the missile presumably flew for 30 minutes not reaching the Japanese exclusive economic zone.
Following the launch, the Japanese and South Korean governments convened meetings of national security councils.