According to a South Korean military official, the type of projectile is not yet known, but South Korea's Yonhap news agency reported early on that it appears to be a ballistic missile. US Pacific Command has also announced that it tracked the missile and that its flight did not appear consistent with an intercontinental ballistic missile.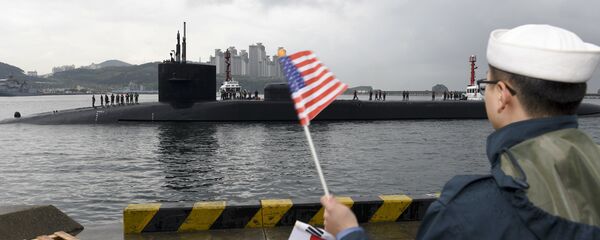 The missile was fired from the northwestern city of Kusong just before 5:30 a.m. local time, according to the South's Joint Chief of Staff, and flew about 430 miles over about 30 minutes before it fell into the Sea of Japan. Japan pointed out that the missile did not reach waters that constitute its exclusive economic zone. 
In a news conference a few hours after the launch, Japanese Defense Minister Tomomi Inada said that the missile had reached an altitude greater than 1,245 miles and could be a type they have not seen before.
Pyongyang previously test-launched the intermediate-range missile it is believed to be developing from the same area.
New South Korean President Moon Jae-in ordered the convening of his country's security council after the reported launch. The president, who took over the office on Wednesday, said at his inauguration ceremony that he was ready to visit North Korea.
Japanese Chief Cabinet Secretary Yoshihide Suga blasted Pyongyang for the reported test, saying it was a violation of UN Security Council Resolutions.
On Monday, North Korea's ambassador to the UK gave an interview to British news outlet Sky News in which he said his country is "not afraid" to continue its missile and nuclear weapons activity, and that Pyongyang intends to conduct its sixth nuclear test as soon as the leadership deems it necessary. North Korea's deputy ambassador to the UK became the country's highest ranking defector when he fled in August 2016. He has said North Korea fully intends to implement a nuclear attack against the US or its allies.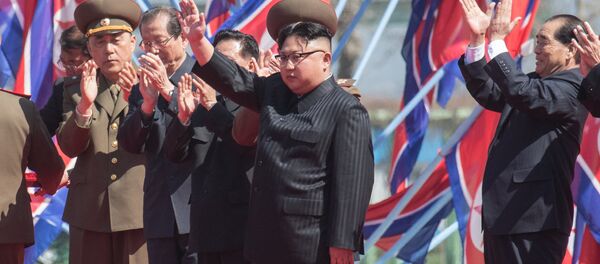 Tensions around North Korea's development of both nuclear and non-nuclear weapons have drastically escalated in recent months, after Pyongyang conducted a number of nuclear tests and ballistic missile launches in violation of UN Security Council resolutions and the US sent a massive show of force to its neighborhood.
North Korea declared itself a nuclear power in 2005. The United States, Japan and South Korea, as well as Russia and China, took part in talks with North Korea on the denuclearization of the Korean peninsula between 2003 and 2009, when Pyongyang withdrew from the talks.