BERLIN (Sputnik) — The Social Democratic Party of Germany (SPD) head Martin Schulz on Sunday admitted SPD's defeat in the elections of local parliament in German Federal State of North Rhine-Westphalia.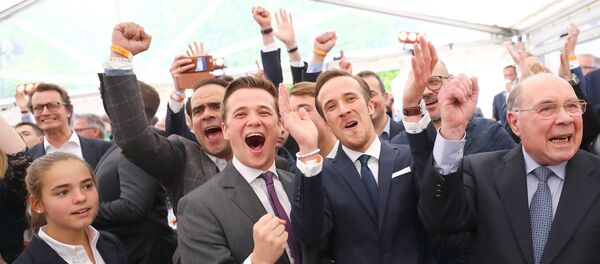 Earlier in the day, exit poll showed that SPD received 30.5 percent of votes, while German Chancellor Angela Merkel's Christian Democratic Union (CDU) got 34.5 percent.
"This is a hard day for SPD, a hard day for me personally: I come from the Federal State, where we have suffered defeat," Schulz said.
Schulz also expressed support for Hannelore Kraft, the former head of government in North Rhine-Westphalia, who had announced earlier on Sunday that she would quit her political career after the results of elections in local parliament were announced.
"We win together, we lose together… We will continue to struggle on September 24," Shulz said.
The upcoming nationwide parliamentary elections to Bundestag are due to take place on September 24.