As Iraqi forces, backed by the US military, have pushed into those final areas of Mosul still occupied by Daesh, the brutal seven-month urban battle for the city is seen to be nearing its close.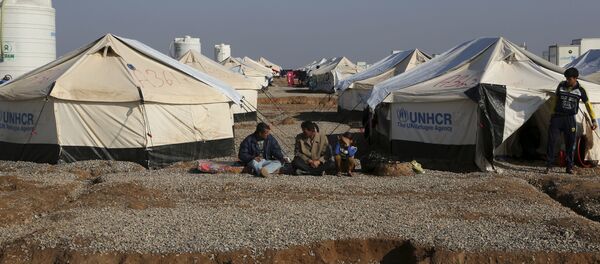 Daesh fighters, according to Reuters, remain in only a few ever-shrinking districts on the western side of the town, including the historic district of the Old City, where it is expected that the extremists will be forced to surrender or die.
"Daesh is drawing its last dying breath," asserted Lieutenant General Qasim Nazzal, the commander of the ninth division, speaking with Iraqi state television on Sunday.
"Daesh fighters are broken and quickly retreating from fronts," he added, cited by Reuters.
A densely populated area of narrow streets, Mosul's Old City — like much of the rest of the town — has been devastated in the long battle, and remaining civilians that have not been able to escape have been reduced to eating grass, according to reports.
Iraqi Brigadier General Yahya Rasoul stated that Daesh elements are in control of no more than nine percent of the western area of the city.
"It's a very small area," Rasoul told Reuters. "God willing, this is the final phase."
The few Daesh fighters that remain alive are hugely outnumbered by the US-led coalition. Reports claim that the extremists are using suicide car bombs and inserting themselves as snipers, hiding among the hundreds of thousands civilians in the war-torn streets.
According to the Iraqi government, some 10,000 civilians are fleeing the city each day, but many more are incapable of flight, trapped within the shrinking confines of the ongoing battle.