GENEVA (Sputnik) — The new round of the UN-mediated talks will kick off on Tuesday and is expected to wrap up on Friday.
Participants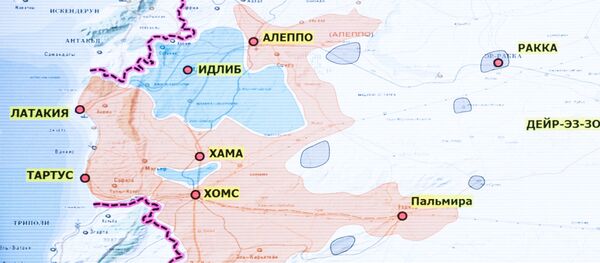 The sides' representation is going to be traditional for the Geneva talks. The delegation of the Syrian government, led by Syria's Envoy to the United Nations Bashar Jaafari, and three groups of the Syrian opposition, namely the Riyadh-formed High Negotiations Committee (HNC), the Cairo and the Moscow platforms, are arriving to the Swiss city.
Russian Deputy Foreign Minister Gennady Gatilov may also join the negotiations, according to a Sputnik source. He participated in several previous rounds of Geneva talks.
What can be changed this time is the format of the sides' meetings. They can become more "businesslike," de Mistura said on May 11.
Agenda
Announcing the dates for the new round of talks, the UN special envoy said he intended to "hit the iron while it's hot" following the May 3-4 Astana talks, which he attended himself.
Indeed, the latest Astana meeting on May 3-4 was a breakthrough, as three ceasefire guarantor states, Russia, Turkey and Iran, finalized and signed a memorandum on establishing four safe zones in Syria. The four zones span the northwestern Idlib province and parts of the neighboring Latakia, Hama and Aleppo, the north of the central Homs province, Eastern Ghouta near Damascus, as well as southern Daraa and Quneitra regions. The memorandum came into force on May 6.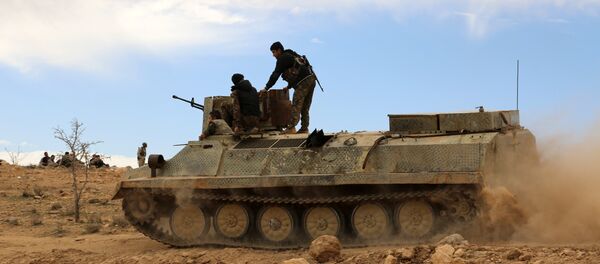 De Mistura called this development promising.
Apart from safe zones and the ceasefire issue, political transition, namely, a new constitution and elections in Syria, is going to be high on the agenda. The last round of Geneva talks came close to the creation of special working groups, composed of representatives from each side and UN experts, to discuss constitutional matters. De Mistura might be eager to finally implement this idea at the upcoming negotiations.
Earlier on Monday, de Mistura confirmed that the four "baskets' of main issues related to the peace process, governance, constitution, elections and the fight against terrorism, were on the agenda of the new round of talks and would be discussed in detail.
According to the special envoy, each side would choose topics to focus on and to be able to track the progress made on them.
Syrian settlement talks evolve in two parallel tracks: the UN-mediated Geneva talks, and the Astana talks, brokered by Russia, Turkey and Iran, with the first platform focusing on political issues, and the latter on the military aspect.