NEW DELHI (Sputnik) — The constitution bench of the Indian Supreme Court, comprising senior-most judges, is currently hearing several litigations filed by Muslim women and rights groups demanding a review of the practice of triple talaq among Muslims.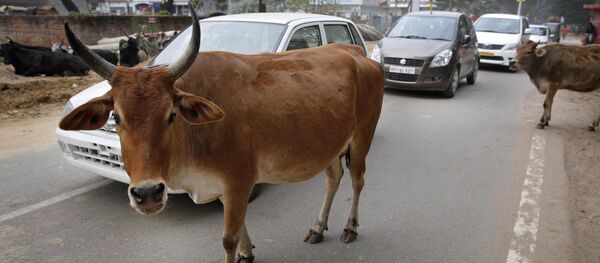 The practice of triple talaq enables Muslim men to get an instant divorce by uttering the word "talaq" or divorce thrice and is deemed to be sanctioned by the Shariat or Muslim personal laws, which govern their marriage and divorce in the country.
Responding to the judges' question on what would the government do if triple talaq is declared unlawful, Attorney General Mukul Rohatgi said the government will frame a new law.
"There won't be any vacuum if triple talaq is scrapped. Triple talaq is contrary to equality, gender equality and human rights. Issues of marriage and divorce have nothing to do with religion. Court is not a master interpreter of the Holy Quran, or Guru Granth or Gita," Rohatgi told the judges.
The apex court began the hearing on a batch of cases challenging the constitutional validity of triple talaq, nikah, halala and polygamy practices among Muslims. The bench is headed by Chief Justice of India Justice J S Khehar and has four other senior judges. The five judges are drawn from the major religious groups of India, and they will hear the case almost on a daily basis. The petition has been titled "Muslim women's quest for equality".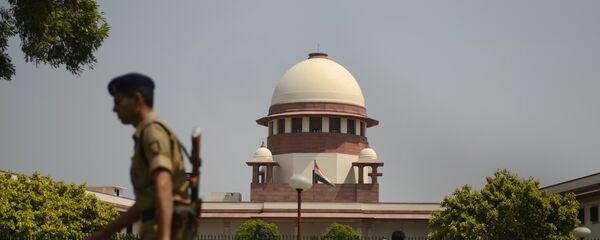 On Friday, the bench called the practice of triple talaq the "worst" and "not desirable" form of dissolution of marriages among Muslims.
Among petitioners, there is optimism that the Supreme Court has taken cognizance of the matter and discussing a social malaise that in particular, afflicts the lower strata of the Muslim community.
"We are happy and optimistic that we are moving towards a positive direction. However, the views presented byamicus curaie Salman Khurshid and Kapil Sibal, senior Congress leader and the counsel to All India Muslim Personal Law Board, attempt to trivialize the larger context of the debate about gross inequality faced by Muslim women," advocate Farha Faiz, one of the petitioners challenging the triple talaq practice, told Sputnik.  
The Narendra Modi government has taken a pro-Muslim women stand although many opposition parties and minority groups accuse it of politicizing the issue since it came to power in 2014.
The Bharatiya Janata Party, which heads the ruling National Democratic Alliance government, had promised a Uniform Civil Code for the country in its election manifesto in the 2014 elections.