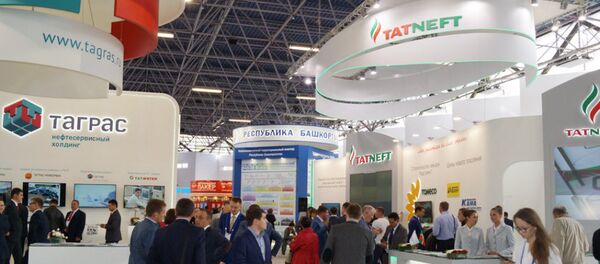 8 October 2016, 18:00 GMT
MOSCOW (Sputnik) — One of Russia's largest oil companies, Tatneft, said in statement Monday that, based on the audit of the independent oil and gas consulting firm Miller & Lents, its proved crude oil and condensate recoverable reserves stood at 6.214 billion barrels at the end of 2016.
A total proved gas reserves amounted to 1.624 billion cubic foots, the statement read.
The probable reserves of crude and condensate amounted to 2.5 billion barrels and 659.2 billion cubic feet of gas, while the possible reserves of crude and condensate were estimated at 394.5 million barrels as of December 31, 2016, according to the statement.