"All proposed projects correspond to modern development trends, and all these things are extremely necessary and highly demanded. That is why Russia supports the 'One Belt, One Road' project and will actively participate in its implementation together with Chinese partners and, of course, with all other interested states," Putin said Monday at a roundtable on the sidelines of the Belt and Road Forum for International Cooperation in Beijing.
The forum took place on May 14-15 and involved 29 state leaders from Europe, Latin America and Asia, including Turkish President Recep Tayyip Erdogan, Czech President Milos Zeman, Greek Premier Alexis Tsipras and Belarusian President Alexander Lukashenko.
According to Putin, the creation of the economic development belt and the organization of mutually beneficial trade between Asia and Europe seem to be important initiatives and also reflect the overall need for coordination of diverse integration processes on the Eurasian continent and in other regions of the world.
"It is important that all integration structures – both existing in Eurasia and newly formed – would rely on universal internationally recognized rules, and, of course, take into account the specific features of the national models of development of the participating states, act openly and transparently," Putin added.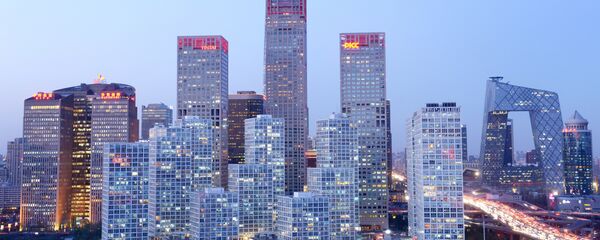 In an interview with
Radio Sputnik
, Russian political analyst and opinion journalist Leonid Krutakov suggested that the New Silk Road would be a win-win project.
"This is a project of solidarity between Russia and China and there can be no losers. It is not only about unified regulatory norms, like for example the United States-led Trans-Pacific Partnership (TPP) and the Transatlantic Trade and Investment Partnership (TTIP)," Krutakov said.
According to the expert, there is an essential difference between the New Silk Road and the US-led TPP and TTIP.
"The New Silk Road is about infrastructure integration of regions. It has no political bias, unlike the US-led projects. China and Russia act within the framework of a 'new UN.' When it comes to business and trade there is no need for war," Krutakov pointed out.
He argued that India's refusal to join the project in its current form does not mean that India will be never involved.
"We should take into account that historically India was China's rival in Asia. But this doesn't mean that it will not join the project. The issue should be additionally discussed, including certain agreements, guarantees and a certain level of mutual understanding. The fact that India wants to join the Shanghai Cooperation Organization (SCO) means that understanding is already taking shape between Beijing and New Delhi," Krutakov concluded.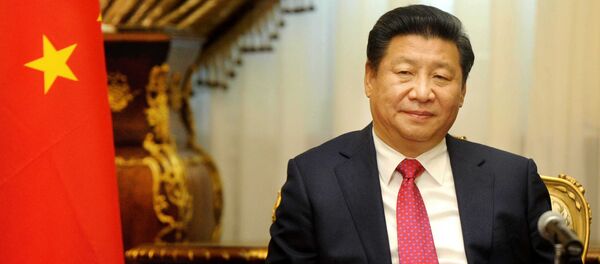 The One Belt, One Road initiative, also known as the New Silk Road, is a major infrastructure project proposed in 2013 by Chinese President Xi Jinping to economically connect China with the rest of Eurasia.
The One Belt, One Road project includes the Silk Road Economic Belt and Maritime Silk Road.
During the three years since the strategy was announced, Beijing has been actively supported by more than 100 countries and international organizations. In particular, more than 40 countries and organizations have signed an agreement with China on cooperation. The amount of investment by Chinese enterprises into the countries along the route has already exceeded $50 billion.
Never miss a story again — sign up to our Telegram channel and we'll keep you up to speed!