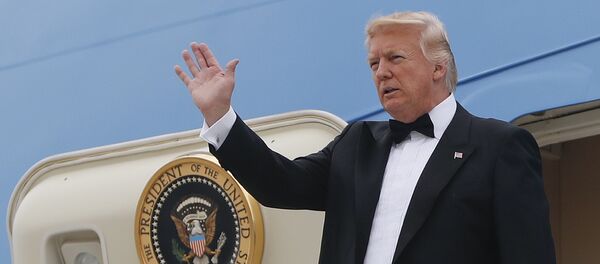 WASHINGTON (Sputnik) — Last Tuesday,
Trump fired Comey
and said in several subsequent interviews that he
had decided to remove him months ago
despite an initial explanation that cited a letter from Deputy Attorney General Rod Rosenstein criticizing Comey's handling of the Hillary Clinton private server and email scandal during the 2016 election.
"Moving rapidly," Trump said when asked by reporters during a meeting in the Oval Office with the Crown Prince of Abu Dhabi about the process of replacing former Director James Comey.
Democrats and some Republicans have alleged that Trump fired Comey to hinder the FBI's investigation into allegations that Russia interfered in the 2016 election.
Russian officials have repeatedly denied the allegations, characterizing them as absurd.