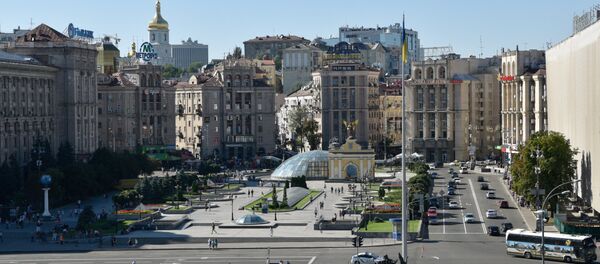 S&P Global Rating estimated Ukrainian debt repayment in 2017-2020 at over $20 billion, which exceeds the country's current gold and exchange reserves. According to a report by Ukraine's National Bank, as of May 1, the gold and exchange reserves are $17.2 billion.
Ukraine began negotiations on the restructuring of its $19.3 billion debt in 2015. In August 2015, Kiev reached an agreement with creditors to write down 20 percent of the debt and move the pay back dates for four years, from 2015-2023 to 2019-2027.
Eurobond holders received 20-year derivative securities, proportional to a share in the Ukrainian debt. They will receive their money back in US dollars, depending on the dynamics of Ukraine's GDP. Payments of interest will be available after Ukraine's nominal GDP reached $125.4 billion, 50 percent more than in 2016.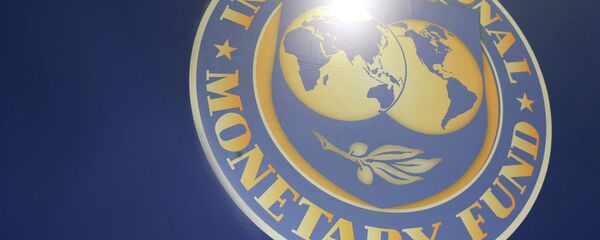 At the time when the debt restructuring was agreed Ukraine was expected to implement reforms and attract investments. However, the government was not ready for radical changes.
As a result, domestic problems deepened and capital inflows to Ukraine decreased. Ernst & Young ranked Ukraine first in its latest Global Fraud Survey.
Last year, Kiev attracted nearly $4 billion in foreign investments, including $3 billion from Russian banks as additional capitals to their Ukrainian subsidiaries.
In 2017, Ukraine will repay to creditors $2.6 billion plus $3 billion to settle its debt to Russia. The two-year loan was provided by Moscow to Kiev back in 2013 in Eurobonds, but in 2015 the new government refused to pay back and demanded for its restructuring.
The sides could not reach a compromise and Ukraine said a technical default on the debt could not be ruled out. In February 2016, Russia filed a lawsuit against Ukraine at London's High Court of Justice, demanding to pay back the loan.
In late-March, the Courth ruled against holding a full trial on Ukraine's $3 billion debt to Russia as Kiev had no justifiable defense for failing to pay it back.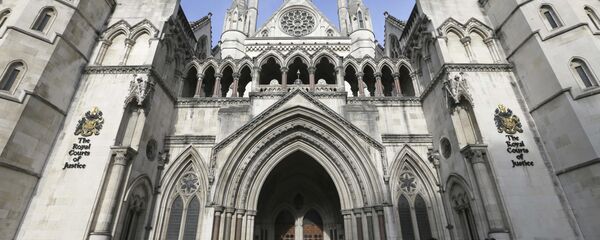 The Russian Finance Ministry said that Moscow considers the ruling as "final and obligatory."
"After reviewing the Russian request for quick hearings of the Russian lawsuit, the High Court in London ruled that Ukraine must pay off the nominal sum of the Eurobonds in the amount of $3 billion, as well as the accumulated interest," the ministry said in a statement.
Nevertheless, Kiev said it would contest the ruling in the Court of Appeal in London.
In 2018, Kiev will have to return $3.9 billion to creditors while in 2019 $7.5 billion. The situation is complicated by the fact that in 2019 prior to the presidential election the government will have to improve social standards, in order to win voters' support. Kiev does not have money to increase social benefits, and as a result will have to implement its unpopular pension reform, including removing some of the subsidies and increasing minimal employment record from 15 to 25 years.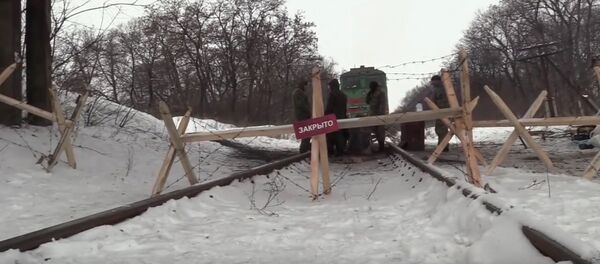 Additional money could also be earned from selling agricultural lands, a measure insisted by the International Monetary Fund (IMF). However, the move is likely to spark public outrage across the country.
Erik Nayman, managing partner at Capital Times, said that if the land and pensions reforms are implemented they will trigger economic growth in Ukraine, which could be slowed down only by crises in the United States or China.
If the unpopular reforms are not implemented and the government fails to receive money from other sources Kiev will have to declare a default  on its debt.
In fact, President Petro Poroshenko has found himself between a rock and a hard place, forced to decide between repaying the debt and losing public support, on the one hand, and accepting a default and a decrease of social standards after the election, on the other.
Never miss a story again — sign up to our Telegram channel and we'll keep you up to speed!