As much of North America struggles with an opioid epidemic that is claiming the lives of people of all ages, the Canadian government has found evidence that in many cases witnesses to overdoses do not immediately call emergency services out of fear of police involvement.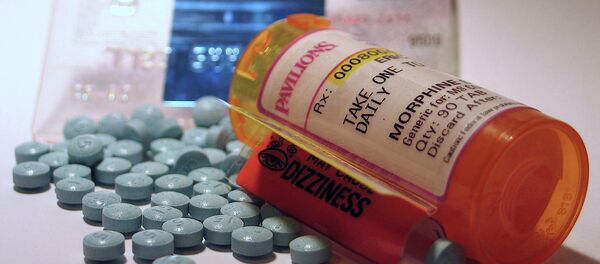 17 January 2015, 11:31 GMT
"During an overdose, a call to 911 can often be the difference between life and death. We hope that this new law, and the legal protection it offers, will help encourage those who experience or witness an overdose to make that important call, and save a life," Minister of Health Jane Philpott said in a statement.
Since many overdose deaths are preventable if the person receives medical attention quickly, the nation has passed this bill in hopes that more lives will be saved.
On Tuesday, the act received Royal Assent and became law.
"Protecting the lives of Canadians is our most important priority. This law ensures that you can call for help when someone is having a drug overdose and stay to provide them support until emergency responders arrive with guaranteed immunity from charges for simple possession of illegal drugs as well as certain related charges," Minister of Public Safety and Emergency Preparedness Ralph Goodale said in a statement.
The Good Samaritan Drug Overdose Act "provides an exemption from charges of simple possession of a controlled substance as well as from charges concerning a pre-trial release, probation order, conditional sentence or parole violations related to simple possession for people who call 911 for themselves or another person suffering an overdose, as well as anyone who is at the scene when emergency help arrives," CNW reported.