Onward Together is the name of Hillary Clinton's latest enterprise, and it aims to encourage "people to organize, get involved, and run for office." It will allegedly "advance progressive values and work to build a brighter future for generations to come." The organization's stated raison d'état is to connect grassroots progressive groups with big money donors. 
We're launching Onward Together to encourage people to get involved, organize, and even run for office. https://t.co/8exooosvZ5

— Hillary Clinton (@HillaryClinton) May 15, 2017​
There are however, those skeptics who will point to the dubious reputation of the Clinton family's other organization, the Clinton Foundation, as evidence that Mrs. Clinton's enterprises should be met with a healthy dose of skepticism.
The Clinton Foundation — or the Bill, Hillary and Chelsea Foundation as it is formally called — brands itself as an international philanthropy and charitable organization founded in 1997. The organization's stated goal, as found on its website, is a rather grandiose one: "We build partnerships between businesses, NGOs, governments, and individuals everywhere to work faster, leaner, and better; to find solutions that last; and to transform lives and communities from what they are today to what they can be, tomorrow."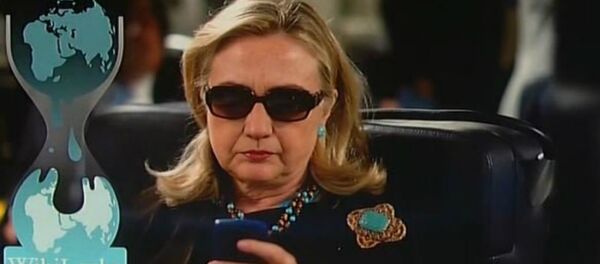 24 February 2017, 14:30 GMT
According to an investigation carried out by the Washington Post, the Clinton's political campaigns and charitable foundations, most notably the Clinton Foundation, have received somewhere in the region of US$3 billion in donations over the past 40 years. 
However, the self-styled image of altruism does not dovetail well with the reality. 
The organization's actual work and practices have been widely scrutinized. In one instance, it was undermined by an investigation in 2010 carried out by the Nation into its donations of temporary shelters to earthquake-struck Haiti. It was discovered that poor, if any, regulation measures had been put in place for the shelters, to the extent that temperatures in some of the shacks reached over 35 degrees, causing illnesses amongst children.
The investigation also found that high levels of formaldehyde, a well-documented carcinogen and cause of asthma and lung disease , in one of twelve trailers tested. It turned out that the shelters had been produced by Clayton Homes, which was sued by the US Federal Emergency Management Administration for having reportedly given formaldehyde-filled trailers to survivors of Hurricane Katrina in 2005.
When asked in a CNN interview in 2015 what he thought about the Clinton Foundation, then presidential candidate Bernie Sanders said:
"If you ask me about the Clinton Foundation, do I have a problem with a sitting secretary of say and a foundation run by her husband collects many millions of dollars from foreign governments, governments which are dictatorships, do I have a problem with that? Yeah I do." 
Sanders' comments touch on the next, and perhaps most significant, controversy with regards to the Clinton foundation: its accepting of donations from overseas governments accused of human rights violations. It was widely reported in 2016 that the government of Saudi Arabia had donated millions of dollars to the Clinton foundation, and Julian Assange claimed that Wikileaks' Clinton email dump exposed how the same wealthy officials from Qatar and Saudi Arabia who donated money to the foundation had also provided financial support to Daesh.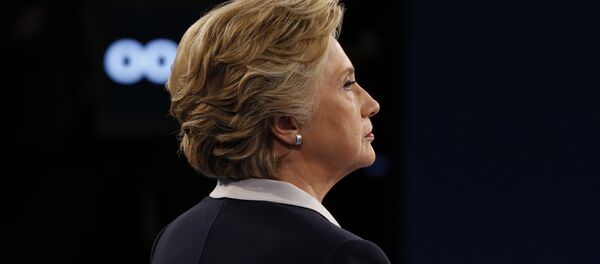 11 October 2016, 13:50 GMT
In another example of questionable conduct, and during her tenure as Secretary of State for the Obama administration, Mrs.Clinton allegedly lobbied the government of India to reform their foreign direct investment policies which opened the doors to American retailers like Wal-Mart, notorious for its staggeringly low wages and questionable working conditions.
Following this, the Clinton foundation reportedly received a donation of $12 million from Wal-Mart. In fact, Clinton used her position as Secretary of State to influence a number of governments, including Algeria's on behalf of General Electric for the US company to build power plants there. A month later, the Clinton Foundation announced a partnership with GE and received a donation of US$1 million.
While Clinton's latest organization might be different in its stated aims and objectives from the Clinton Foundation, considering her past reputation with setting up civic organizations, the skeptics and critics of 'Clintonism' will certainly be watching this one with prying eyes.