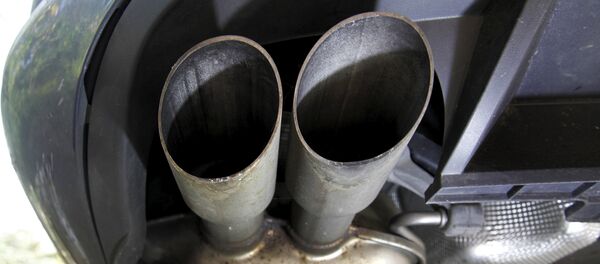 MOSCOW (Sputnik) — German authorities are conducting an investigation of acting and former CEOs, and board members of Volkswagen in the wake of the automaker's emissions scandal, commonly referred to as "Dieselgate," the prosecutor general's office confirmed in a statement Wednesday.
"The prosecutor general's office of Stuttgart confirms media reports that since February 2017 the investigation relating to the members of the board of Porsche Automobil Holding SE (Porsche SE) Matthias Muller and Hans Dieter Potsch, as well as to the former board member professor Dr. Martin Winterkorn. The statement of the German Federal Financial Supervisory Authority (BaFin) of summer 2016 lead to this [investigation]," the statement read.
The scandal concerning the Volkswagen Group, which includes the Audi, Bentley, Porsche, SEAT and Skoda brands, arose in 2015, when the United States Environmental Protection Agency (EPA) revealed that that the German car manufacturer had fitted its vehicles with software that allowed them to cheat pollution controls. In January, BaFin called on German prosecutors to investigate Volkswagen's management over the delay in disclosing the software manipulation to the shareholders, according media reports.
The multinational corporation would reportedly have to pay more than 22 billion euros ($24 billion) to cover fines and compensations related to the Dieselgate scandal.