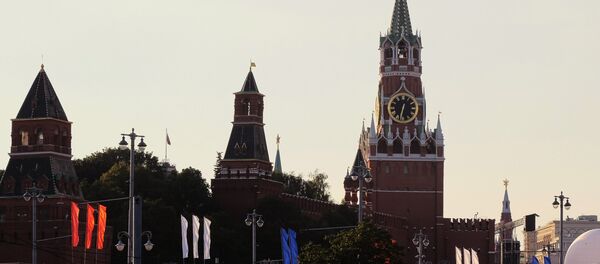 ST. PETERSBURG (Sputnik) — According to the prime minister, it is difficult or even impossible to solve certain problems within the framework of national law.
"However, it does not mean that we should neglect the norms of the national legislation. Firstly, it is necessary to maintain open dialogue on all these aspects, consider all the risks and challenges that we and our foreign colleagues are facing, adopting the best practices," Medvedev said at the St. Petersburg International Legal Forum.
The prime minister also raised the issue of the likely need to adopt international regulatory approaches when tackling contemporary challenges.
"This approach should be used as part of improving regulations in a number of traditional spheres. These are natural resources management, ecology, energy, construction. And, of course, in countering new challenges. I mean cybercrime and the use of the modern technologies by terrorists," Medvedev explained.
Medvedev's statement came after a major cyberattack that targeted more than 200,000 victims in some 150 countries, including Russia, since it was unleashed on Friday.