After increasingly anxious calls from Israeli Prime Minister Benjamin Netanyahu for US President Donald Trump to honor a campaign pledge promising to move the American embassy, senior US officials have stated off the record that, while the move will happen, more time is necessary.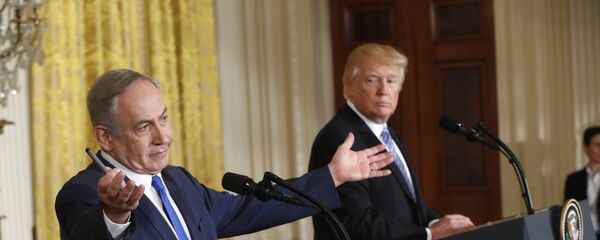 According to NBC affiliate Channel 2 news in Washington, a senior official within the White House asserted that, while the move would happen before the end of Trump's presidential term, it would not happen immediately as the Israelis have requested, cited by the Times of Israel.
"We'll move the embassy," the official stated, adding, "just give us time."
According to the Times, the unnamed official also called on Netanyahu and his administration to stop putting pressure on Trump for the move, as it could slow the process or even moot it completely.
Increased Israeli pressure on the White House to green light the embassy move is seen by many to be due in part to rising calls on Capitol Hill and across the US for the strikingly unpopular president to be impeached, amid observations that Trump may not make it the full four years to January 2021.
US Ambassador to the UN Nikki Haley, a Trump appointee, declared her support for a speedy move in remarks during a Tuesday interview.
"Obviously I believe that the [Israeli] capital should be Jerusalem and the embassy should be moved to Jerusalem," Haley declared, cited by the Washington Examiner.
Israeli Prime Minister Netanyahu, in preparation for next week's visit by Trump, is known to be hoping to gain support for the US embassy move, as it would be interpreted as validating Israel's 1967 annexation of the eastern section of Jerusalem, and a slap in the face to Palestine's original claims on the region.
Ron Dermer, Israel's ambassador to the US, claimed that moving the American embassy from Tel Aviv to Jerusalem "will cause [Palestine] to understand that Israel will be here forever with Jerusalem as its capital," cited by the Times of Israel.
Trump campaigned on a pledge to move the US embassy in support of Israel, but has since backed away from the promise, particularly after Palestine observed that the move would imply a prejudice on the part of the US and hinder Washington's ability to broker peace between the two countries.
According to Reuters, Trump will not make any remarks on a possible US embassy move during his visit to the Middle Eastern country next week.