Four-star General Robin Rand, who commands Air Force Global Strike Command (AFGSC), said that the Air Force has no plans to add additional strategic bombers to the Korean theater. Even if they wanted to do such a thing, the decision would ultimately fall to US Pacific Commander (PACOM) Admiral Harry B. Harris.
"[We'd be] providing those forces that combatant commanders [need]," said Rand to journalists during an Air Force Association Mitchell Institute event in DC. "When we're there, we're under [PACOM's] operational control."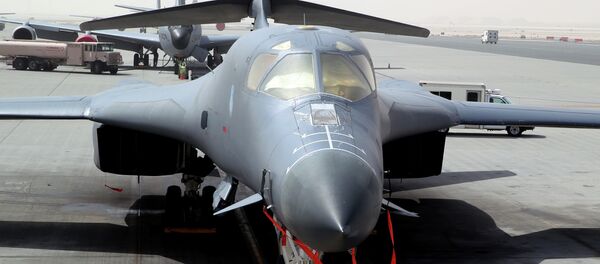 Rand was asked whether the United States intended to shoot down the next North Korean missile test as has been rumored, to which he replied, "I don't have any information on that."
Although no additional bombers are Korea-bound, AFGSC will be sending additional planes to a completely different part of the world: the United Kingdom. Rand said that the bombers will participate in joint exercises alongside the Royal Air Force. "We are going to have bombers heading over to Fairford, United Kingdom, here next month to spend a few weeks again just exercising and showing our presence of what we do," he said.
He added that he was "not familiar with the specifics on the missile tests," as that was outside his purview. 
In February, Rand told reporters that he would not participate in the Air Force Association's Air Warfare Symposium to determine the role of nuclear weapons in US security because that would fall under policy, not operations.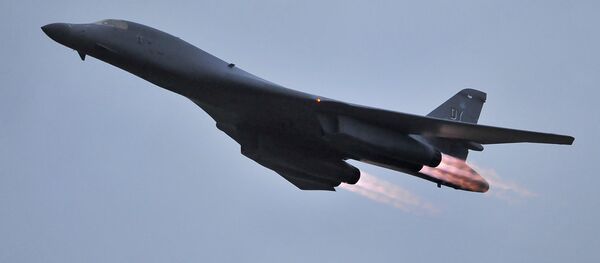 But in May, he and Air Force Chief of Staff Dave Goldfein published an opinion article entitled "Why the USA is right to invest in nuclear weapons." They cited that the threat of Mutually-Assured Destruction has prevented war between great powers since World War II, which made the nuclear bomb "a critical tool for global peace." For this reason, Rand and Goldfein argued, the US must maintain and upgrade its nuclear arsenal.
Rand also touched on a variety of other subjects, including the Air Force's shortage of pilots, the annoyance of fracking operations beginning to encroach on AFGSC launch sites and the satisfying progress of the next-generation B-21 Raider bomber.
AFGSC's three goals are to provide "strategic deterrence, global strike and combat support." They are often deployed against hostile states, and the command includes the Air Force's entire fleet of bombers as well as the United States" full arsenal of intercontinental ballistic missiles. If a nuclear strike were to be ordered, there's an excellent chance that it would be launched from an AFGSC silo or dropped from an AFGSC plane.
In early May, a pair of Air Force B-1B Lancer strategic bombers buzzed the Korean Peninsula as a message to the North Koreans regarding their continued missile tests.