BEIJING (Sputnik) — According to the China Daily news outlet, this impressive figure amounted to 15.1 percent of Beijing's total foreign investment from January to April. During the same period in 2016, the amount of China's foreign investment was 8.2 percent, the media outlet added.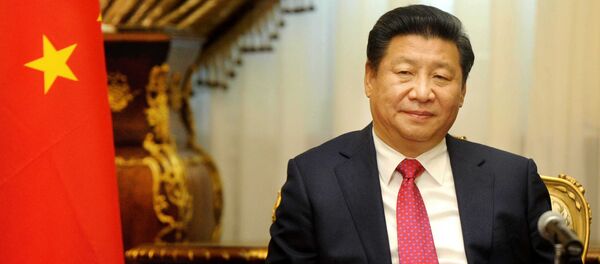 The amount of direct investments flowing from China to the countries part of "Belt and Road" project is growing annually.
Pakistan
saw an increase of 1674.14 percent in Chinese funding over the past year, while
Sri Lanka
had a staggering 809 percent increase during the same time period, the China Daily reported, citing the ministry's statistics. Apart from this, China has reportedly become the largest source of foreign capital in countries such as Laos, Cambodia, Pakistan and Uzbekistan.
Revealed in 2013, China's "Belt and Road" Initiative calls for the establishment of infrastructure in Eurasia that will be used to create a trade corridor for the direct supply of goods from the eastern to western part of the continent on favorable terms. The project comprises two components: the land-based "Silk Road Economic Belt" (SREB) and oceangoing "Maritime Silk Road" (MSR).