A barrage of 59 Tomahawk cruise missiles was launched at the Ash Sha'irat airfield on April 7, justified by US allegations that Syrian President Bashar al-Assad's regime used chemical weapons against Syrian citizens, despite lacking proof. Jiro Ishimaru of Asia Press noted that "North Korea seems to be very aware of the US attack on Syria."
Troops from the Korean People's Army have been instructed to build walls made of sacks filled with sand, removing existing walls made of stone, which are considered a liability as the fragments that would spread after being hit with projectiles could cause casualties.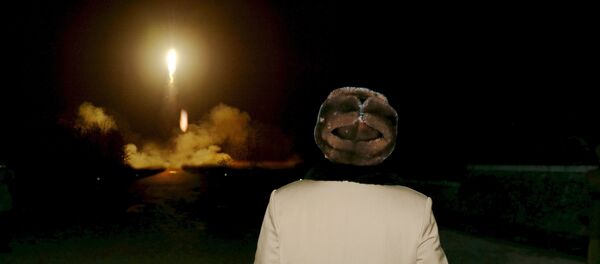 Washington and Pyongyang have increasingly traded barbs and shows of force in the past few months, especially since the US joined Japan and South Korea near the Korean Peninsula for trilateral military drills.
The Democratic People's Republic of Korea (DPRK) was infuriated by dispatch of a US Navy carrier strike group led by the USS Carl Vinson to the peninsula, later joined by the USS Michigan, a nuclear-powered submarine armed with Tomahawk missiles of its own.
Rodong Sinmun, the official newspaper of North Korea's ruling Workers Party, published an editorial calling the presence of strike group a "reckless action of the war maniacs aimed at an extremely dangerous nuclear war."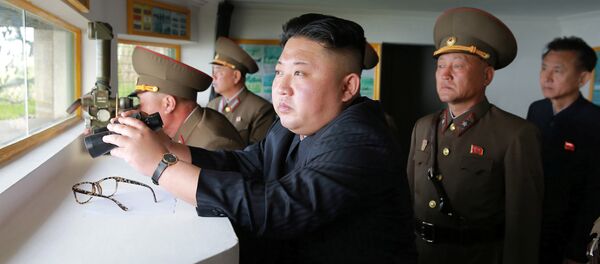 Further straining tensions is the long awaited deployment of the US' Terminal High Altitude Area Defense system (THAAD) in South Korea, with the DPRK threatening "merciless retaliatory strikes" that will reduce the South to a "sea of flames (and) debris."
On Sunday, Pyongyang launched what some analysts believe is its most successful missile test to date, with North Korean Supreme Leader Kim Jong-un saying that US mainland was now in "sighting range." North Korean media claimed that a large nuclear warhead could be attached to that missile, but this has not been confirmed.
South Korea's recently elected President Moon Jae-in said Wednesday, "The reality is that there is a high possibility of a military conflict at the NLL (Northern Limit Line) and military demarcation line." While visiting Japanese leaders in Tokyo, US Pacific Command chief Admiral Harry Harris called the North a "clear and dangerous threat," remarking, "combining nuclear warheads with ballistic missile technology in the hands of a volatile leader like Kim Jong-un is a recipe for disaster."