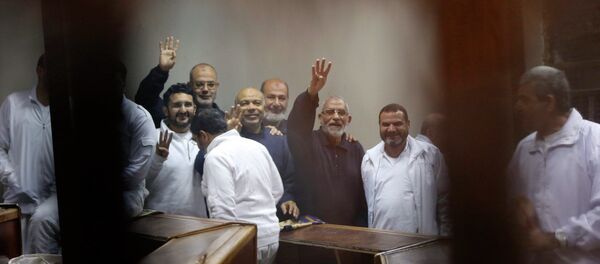 CAIRO (Sputnik) — An Egyptian criminal court sentenced eight alleged Muslim Brotherhood members to death on Thursday for attacking a police station in 2015, local media reported.
The death sentence was passed by a court in Damanhur and requires the approval of the nation's grand mufti, according to Egypt's national newspaper Al-Ahram.
The suspects were accused of storming a police station and wounding an officer in the city of Damanhur northwest of Cairo. Charges also include acts of sabotage using explosives and firearms, and targeting security forces and state property.
The Islamist movement has been under scrutiny since the ouster of Brotherhood-linked President Mohammed Morsi in 2013. A military-backed government that succeeded him outlawed the group and arrested tens of thousands of its associates on terror-related charges.