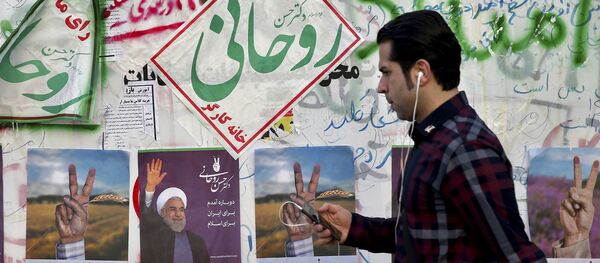 MOSCOW (Sputnik)
–
According to the Tasnim news agency, the turnout is higher than it was during the election four years ago.
Over 63,000 polling stations opened in Iran on Friday. Iranians have a choice between four candidates this year: incumbent President Hasan Rouhani, the Islamic Revolutionary Guard Corps' (IRGC) Ayatollah Ebrahim Raeisi, former Vice President Mostafa Hashemi-Taba, and head of the Islamic Coalition Party's Central Council Mostafa Aqa-Mirsalim.
The candidate, who receives over 50 percent of votes, will become the next Iranian president. However, in case no candidate crosses the threshold, Iran will have to hold another round of election.
Never miss a story again — sign up to our Telegram channel and we'll keep you up to speed!