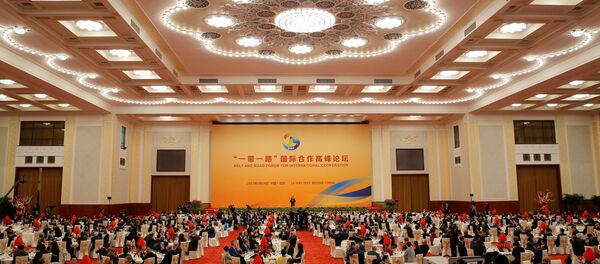 TOKYO (Sputnik) — Japan scrambled an F-15 fighter jet to chase a Chinese drone away from disputed islands in the East China Sea, Defense Minister Tomomi Inada said Friday.
Japan's Coast Guard said four Chinese vessels entered the waters off the Senkaku islands – called the Diaoyu by China – on Thursday. A drone flew off one of them, in what was the first incident of this kind. Japan lodged a protest with China's embassy.
"This was a direct violation of our country's sovereignty. We regard it [drone's flight] as a breach of our airspace," Inada told reporters at a press conference.
The islands are at the center of a heated dispute between Japan and China. The United States handed control over the chain of eight islets to Japan in 1972 but Beijing argues they were marked as Chinese territory on maps dating back to 1783.