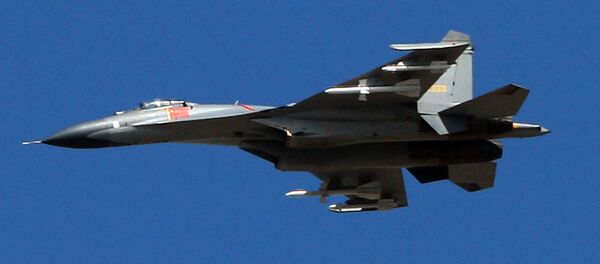 Two Chinese fighter jets intercepted a US military aircraft over the East China Sea, NBC News reported on Thursday, citing two US military officials without revealing their names.
The WC-135 Constant Phoenix aircraft, which "sniffs" the atmosphere for signs of nuclear activity, was conducting a routine mission Wednesday in international airspace over the East China Sea when two Sukhoi Su-30 fighter aircraft intercepted it, officials said.
The incident was confirmed by US air force spokeswoman Lieutenant Colonel Lori Hodge, who said that "the issue is being addressed with China through appropriate diplomatic and military channels."
Hodge said the US characterization of the incident was based on initial reports from the aircrew aboard the WC-135 Constant Phoenix aircraft "due to the maneuvers by the Chinese pilot, as well as the speeds and proximity of both aircraft."
The crew of the US plane described it as "unprofessional."
"Distances always have a bearing on how we characterize interactions," Hodge said. She further reiterated that the radiation detection aircraft was carrying out a routine mission and was operating in accordance with international law.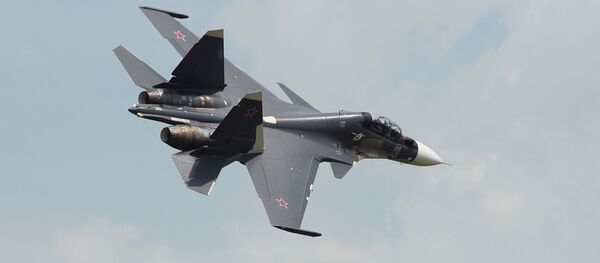 Commenting on the incident, Russian defense analyst, retired Colonel Alexander Zhilin, a military expert who heads the Center for the Study of Applied Problems of National Security told Radio Sputnik that the US continues its reconnaissance activities in the South and the East China Seas.
"Everything that the US military officials are now saying is just a so-called 'cover story.' The number of flights performed by US reconnaissance flights close to China has increased by several times. The US is concerned over China's clear statement that it is its region and it controls it," the military analyst told Sputnik.
The Chinese fighter jets, he said, have demonstrated the intentions of Beijing to deal with those who break into this "remote backyard."
"What would the 'goat' be doing in this 'remote backyard'?" he wondered.
He further answered that the US aircraft was apparently undertaking a target detection mission and was collecting data on new communication infrastructure of the Chinese armed forces, which the US is monitoring especially closely.
"All the US' claims about alleged "unprofessional" actions of the Chinese pilots are not worth a damn. They have been defending their air space and the water area they consider their own," he finally stated.