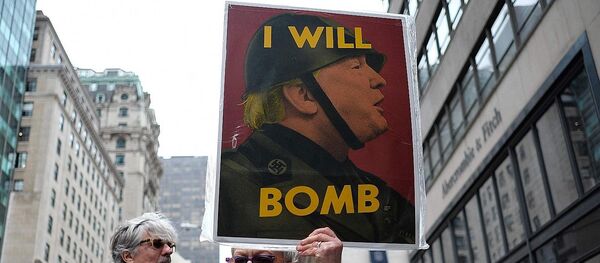 This week, Defense Secretary James Mattis said that the US has changed its tactics in Syria following the order by President Trump to increase the pressure on the Islamic State (ISIS, Daesh) in Iraq and Syria, and leave the beleaguered fighters with no avenue of escape.
"He directed a tactical shift from shoving ISIS out of safe locations in an attrition fight to surrounding the enemy in their strongholds so we can annihilate ISIS," Mattis said Friday during a Pentagon briefing on the counter-ISIS campaign.
He added that by making sure foreign fighters can't get away, or return to their home countries, "We don't simply transplant this problem from one place to another."
Meanwhile, General Joseph Dunford, chairman of the Joint Chiefs of Staff pointed to two other changes that came as a result of the president's direction to accelerate the defeat of ISIS, including allowing US advisers to accompany partner forces closer to the front lines, and the decision to arm Syrian Kurds to facilitate the liberation of Raqqa, the Islamic State's self-proclaimed capital in Syria.
The Trump administration is giving more leeway to field commanders and focusing on annihilating Islamic State forces, top US officials said. A proposal is also in the works to "de-conflict" operations in Syria with Russia.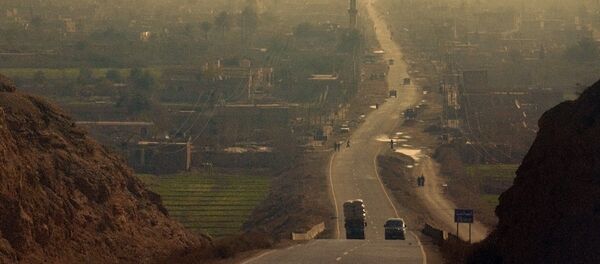 US forces are legally precluded from coordinating with the Russians, Dunford told reporters at the Pentagon on Friday.
However, the US and Russian militaries have been maintaining multiple communication channels to "de-conflict" operations in Syria.
"We have a proposal that we're working on with the Russians right now," Dunford added, declining to offer any details. He did say that it would address the presence of a Syrian government pocket in Deir ez-Zor, halfway down the Euphrates River between the Daesh stronghold of Raqqa and the Iraqi border.
"The Russians are as enthusiastic as we are to de-conflict operations" and focus on fighting Daesh, Dunford said.
Russian online newspaper Gazeta.ru pointed out that the comments came after Moscow condemned the US airstrike against Syrian government-allied force near the Jordanian border as "illegitimate and unlawful."
It also reminded that the US claimed Syrian pro-government forces posed a threat to US-backed forces in the country's south near the Jordan border.
The outlet also pointed out that the strike of the US-led coalition came amid ongoing negotiations on the setup of four so-called safe or de-escalation zones in Syria backed by Russia, Turkey and Iran.
It recalled that the initiative was supported by President Trump during his telephone conversation with President Putin.
However later, it said, Acting Assistant Secretary Stuart Jones, who represented the US at the Astana talks said that the US "has certain reasons to be cautious" about the agreement, including the involvement of Iran as a guarantor of the process.