MOSCOW (Sputnik) — The US signed a $110-billion US arms sales with Saudi Arabia during President Donald Trump's visit to the country.
"I will leave this without comment," Peskov told reporters three days after the White House deputy press secretary announced the signing of the contract.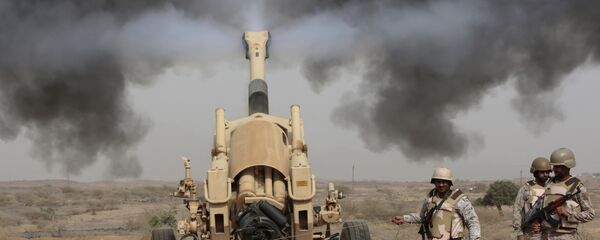 The declared purpose of the agreement is to ensure defense capabilities of the US ally, so that it is able to counter terrorism and potential Iranian threat, as well as to reduce the burden of the United States in terms of conducting counterterrorist operations in the region. The deal includes deliveries of Patriot and THAAD missile defense systems.
According to White House Press Secretary Sarah Sanders, US arms sales to Saudi Arabia may reach $350 billion over the next 10 years.
Trump arrived in Riyadh on Saturday, making Saudi Arabia the first country he visited as the President of the United States.
The Stockholm International Peace Research Institute (SIPRI) revealed in a study in April that Saudi Arabia was the third largest military spender in 2015 but dropped to fourth position in 2016 after the United States, China and Russia.