WASHINGTON (Sputnik) — President Donald Trump recommitted the United States to full support of Saudi Arabia and Israel against Iran during his state visit to Riyadh and talks with Saudi leaders.
"The significance of Trump's statements and diplomatic 'body language' is that he has signed on fully to the joint Israeli-Saudi outlook on all manner of Middle East issues… Iran is the enemy," University of Pittsburgh Professor of International Relations Michael Brenner said on Monday.
At the Arab Islamic American Summit in Riyadh on Sunday, Trump said that Iran has been supporting terrorists, militias and extremist groups that spread destruction and chaos across the Middle East.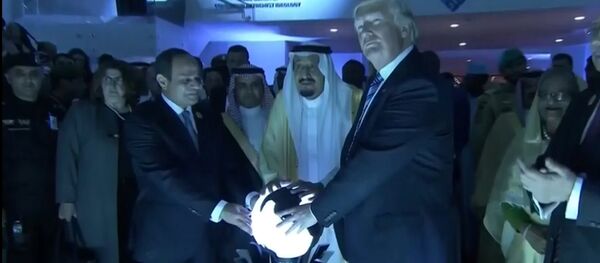 Brenner observed that Trump had scrapped his predecessor President Barack Obama's efforts to negotiate with Iran and that he was trying to unify all anti-Iranian forces in the Middle East with the United States.
Trump described Iran as "the source of all the region's troubles… and Saudi Arabia as a staunch ally whose behavior domestically or abroad is not to be questioned. A security alliance of Sunnis against all Shia best serves American interests," he said.
Brenner also noted that Trump, like Obama, did not appear to raise with the Saudis the issue of Saudi and other Gulf backing of the Islamic State terror group (outlawed in Russia) or of Saudi and Gulf support for similar groups like the Nusra Front in Syria.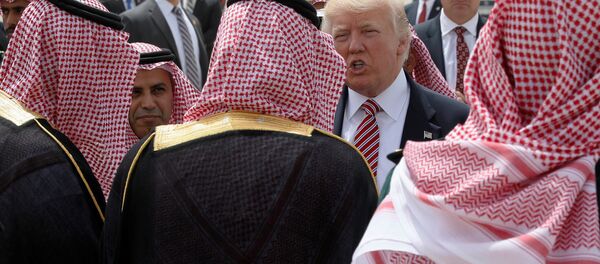 Nor did Trump raise the issue of "the Saudis massive financing for madrassas that preach hatred of the kafirs and jihad," he added.
Brenner predicted that Trump's efforts to placate the Saudis would not remove memories of his repeated attacks against the Islamic faith on the campaign trail last year.
"Trump emollient (relatively) words about Islam will not erase memory of his rabid anti-Muslim remarks," he said.
Moreover, Brenner claimed the Saudis had successfully manipulated the US president during his visit.
"The Saudis played Trump for a fool — knowing that they were part of a tag-team with the Israelis, that their allies in the administration had prepared the ground and that Trump's mind is a blank canvas on which they could paint their picture of reality," he concluded.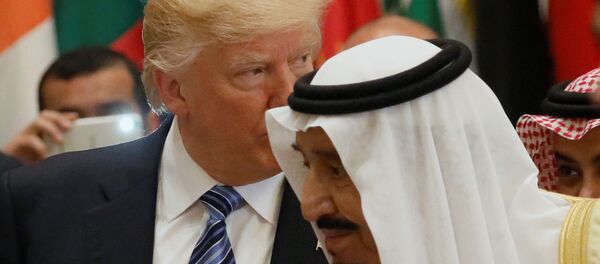 Libertarian author and historian Jim Bovard said Trump's reversals of his previous his previous hostile rhetoric against the Saudis had reached an extreme degree during the visit.
"Trump's visit to Saudi Arabia had more absurdities than even a cynic could have hoped for. It was bizarre to see Trump help inaugurate the Global Center for Combating Extremist Ideology — after Trump earlier called the Saudis the top financier of terrorism in the world," he said.
Bovard agreed that Trump appeared to be vigorously taking the side of Sunnis against Shia Muslims.