WASHINGTON (Sputnik) — The US Department of Defense is seeking an additional $262.6 million in spending over 2017 levels for the Counter-Daesh (banned in Russia) Train and Equip Fund (CTEF), with nearly $1.27 billion dedicated to operations in Iraq and $500 million to Syria.
"The FY 2018 President's Budget request totals $1.769 billion, including $1.269 billion for Iraq train and equip activities and $0.5 billion for Syria activities," the document, entitled FY 2018 Overseas Contingency Operations, stated. "The CTEF appropriation reflects the consolidation of funding sources… consistent with the [US President Donald Trump] Administration's direction to defeat ISIS [Daesh] by, with, and through partners in the region."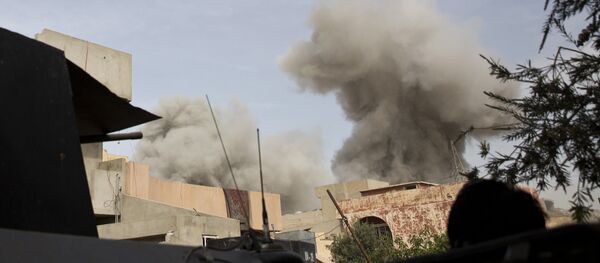 The new request is roughly $262.6 million higher than the 2017 fiscal year budget proposal, according to the document.
Training comes with provisions of weapons, ammunition and assorted gear itemized in Justification for FY 2018 Overseas Contingency Operations proposal document.
A footnote in the budget documents notes that the CETF funding does not reflect a $289.5 million request to train and equip the Kurdish Peshmerga.