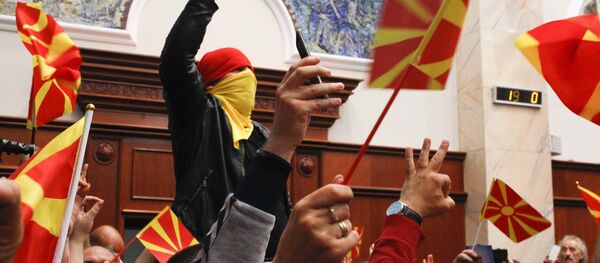 MOSCOW (Sputnik) – Earlier in the day, Macedonian President Gjorge Ivanov arrived on a working visit in Moscow to discuss regional issues as well as those relating to the continued development of bilateral cooperation with Putin.
"Of course, we closely follow developments in your country, and we most certainly wish you success in ensuring that Macedonia's internal political situation develops in accordance with the Constitution and democratic procedure. I am sure that your experience, influence and authority will be of help in that, " Putin told Ivanov, as quoted by the Kremlin press service.
Russia celebrates on Wednesday the Day of Slavic Literacy, and the Slavic alphabet and literature, Putin added, stressing that it was symbolic as Ivanov's visit to Moscow involves receiving an award from the International Foundation for the Unity of Orthodox Christian Nations.
Putin also noted that he was glad to see development of Russia-Macedonia relations and bilateral economic ties.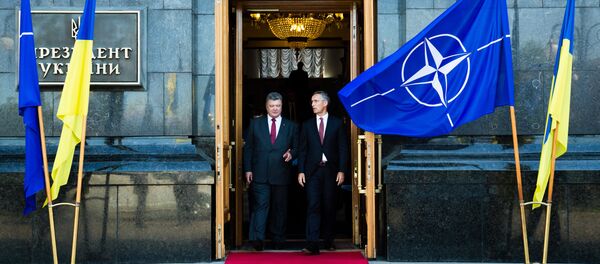 According to the Russian Customs Service, 2016 bilateral trade turnover was $134.5 million, with Russian exports and imports totaling $52.6 million and $81.9 million, respectively. In addition, Russian-Macedonian gas cooperation has been progressing and agriculture remains a promising area for bilateral economic cooperation. The total of 27 Russian regions are known to be involved in cooperation projects with Macedonia.
Macedonia is going through a long-term political crisis, which soured after the early general election held on December 11, 2016. The vote resulted in the victory of the largest Democratic Party for Macedonian National Unity (VMRO-DPMNE), which got 51 seats, while 49 of the total of 120 seats were given to the main opposition party Social Democratic Union of Macedonia (SDSM). Since then, the parties had been attempting to form coalitions as neither of them received a sufficient number of seats in parliament to form the cabinet on their own. Eventually, on May 17, Ivanov gave the mandate to form the new government to SDSM leader Zoran Zaev, who had agreed to form a coalition majority with the parties representing ethnic Albanians.