WASHINGTON (Sputnik) — Sailors will operate many of the ship's key systems and technologies, overseen by INSURV and the Navy's Supervisor of Shipbuilding, Conversion and Repair, and accompanied by shipbuilders from Huntington Ingalls Industries-Newport News Shipbuilding, the release explained.
"Acceptance Trials demonstrate to the Navy's Board of Inspection and Survey (INSURV) the ship's ability to conduct operations at sea, and that the ship is constructed in accordance with contract specifications," the release stated.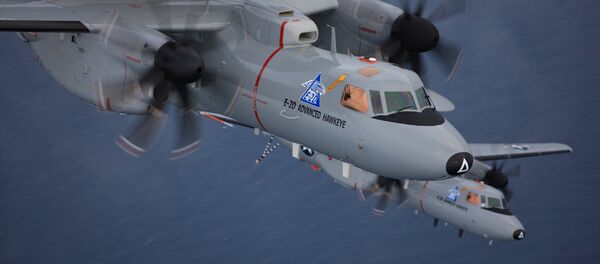 The $13-billion vessel has a troubled history that once prompted former Secretary of the Navy Ray Mabus to call the carrier "a textbook example of how not to build a ship."
Cost overruns, delays and technical glitches have been blamed on a Navy decision to begin construction while the ship was still being designed, Mabus told the National Press Club late last year.
The Gerald R. Ford is the first US Navy ship to use an electromagnetic catapult to launch aircraft. The untested nature of the technology has prompted President Donald Trump to urge the Navy to go back to the steam powered system on existing carriers.