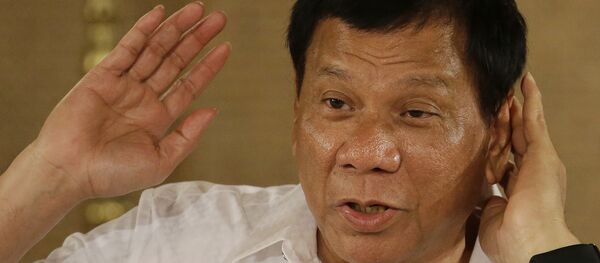 The president decided to immediately return to the Philippines because on Tuesday a martial law was declared in Mindanao province following the deadly firefight between government security forces and Islamist groups linked to Daesh.
"Despite his forced departure, Duterte reached his goal to lay down the groundwork for a new partnership between Manila and Moscow," Sputnik political commentator Dmitry Kosyrev wrote in an op-ed.
The day after the president returned to the Philippines, members of the Philippine delegations signed a package of Moscow-Manila deals. Most of them are framework agreements establishing the legal basis for future contracts, including in the military field.
During his talks with Putin, Duterte said that the Philippines needs modern weaponry to fight terrorists, including Daesh, and expressed hope that Moscow would assist his country in arms procurement.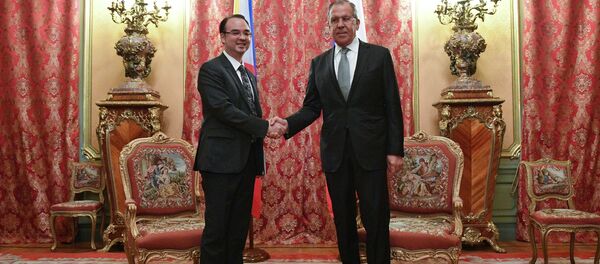 Kosyrev suggested that Manila is asking for small warplanes, helicopters and boats, as well as high-precision lightweight weapons integrated with communications networks.
"This is not a big deal for Russia. Of course, the Philippines needs to considerably rearm its military forces, from the navy to missile defenses. But it is a poor country. In this case, Moscow's interest is not to take a share in the Philippine arms market, but to provide the assistance they are asking for at the right moment," the author noted.
Kosyrev suggested that taking into account the terrorist threat in the Philippines, the country may sooner or later turn into a hotbed of Islamic terrorism in Asia, if, for example, Daesh is defeated in Syria and Iraq.
"This would mean dragging China into the fight against terrorism and, consequently, weakening Beijing as Russia's key partner. This is why Moscow wants to prevent such a scenario by helping the Philippines with weapons to fight terrorism," the article read.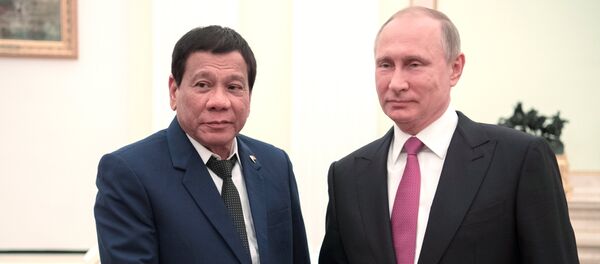 Stabilization in the Philippines will pave the way for cooperation with Russia in other fields, in accordance with the signed agreements, including in energy, transportation and infrastructure.
Ahead of the visit, Duterte gave an interview to Russian media, indicating a pivot to Russia and China in the traditionally pro-American foreign policy of his country.
In particular, he said that the Philippines "would be the first to join" if China and Russia "will decide to create a new order." He also said that Manila intends to cooperate with Moscow and Beijing rather than with Washington, amid a rift in relations with the United States.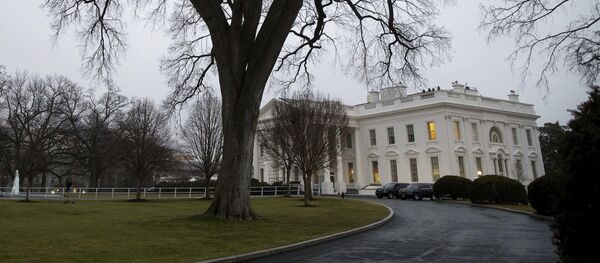 "I have nothing against America, [US President Donald] Trump is my friend. But my foreign policy has shifted. I want to deal with China and Russia. Because in the Western world, it's double talk," he added.
Manila's pivot to Russia and China does not indicate that the Philippines and the West have certain political differences. According to Kosyrev, it is a sign of "political chaos in the West" which undermines any attempt of constructive cooperation, including in the fight against terrorism.
"The West is not only unable to work out a logical system to counter the Jihadist threat. The West, at least some of its political elite, does not see Daesh as a real threat. For them, there are more important things," the author concluded.
Never miss a story again — sign up to our Telegram channel and we'll keep you up to speed!