Nord Stream 2 AG, a venture of Russian's Gazprom energy giant and its European partners, was established to develop and operate the pipeline.
"You might have heard about recent proposals to sign a legal framework agreement between the EU and Russia. But we [Nord Stream 2 AG] don't see such an agreement as necessary," spokesperson Sebastian Saas told a business lunch in Brussels.
According to Saas, companies from 17 countries have already expressed interest in the project and over €4 billion ($4.5 billion) have been attracted in investments.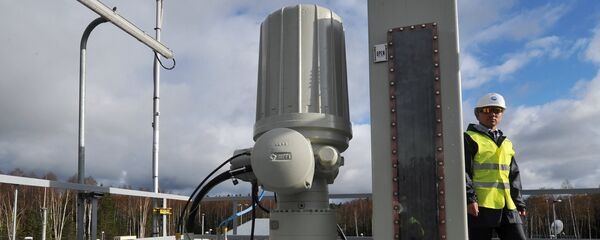 Nord Stream 2 is not subject to the rules of the EU internal gas and electricity market, also known as the Third Energy Package, because the pipeline is expected to run undersea.
According to the European Commission, the legislation can be fully applied only to the construction of ground facilities. As for undersea pipelines, they can be constructed and operated under a third party's legislation or in a "legal vacuum."
However, earlier Nord Stream 2 AG said that the new pipeline would not be constructed in a legal vacuum or under the law of a third party. The construction of the pipeline complies with European norms, including in environment protection. Moreover, the new pipeline will run alongside with the Nord Stream pipeline which was constructed in compliance with international norms and regulations.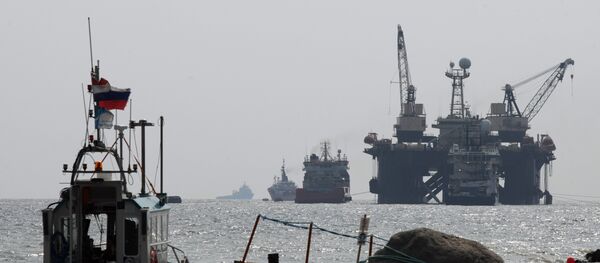 According to the European Commission, a special legal regime  is needed for the underwater leg of the pipeline, including some EU fundamental energy principles. Among those principles are operation transparency, non-discriminatory fees and non-discriminatory access for third parties to the pipeline.
Nord Stream 2 is planned to become operational in 2019. The project needs to be greenlighted by Germany, Finland and Denmark. The main opponents to the new pipeline are Poland and Ukraine. Kiev fears that Nord Stream 2 will diminish its role a transit country for Russian gas supplied to Europe, thus stripping the Ukrainian budget of considerable transit fees.
In April, Nord Stream 2 AG signed a deal with OMV, Engie, Royal Dutch Shell, Uniper and Wintershall where the five firms agreed to provide half of all long-term financing, estimated at $10.6 billion.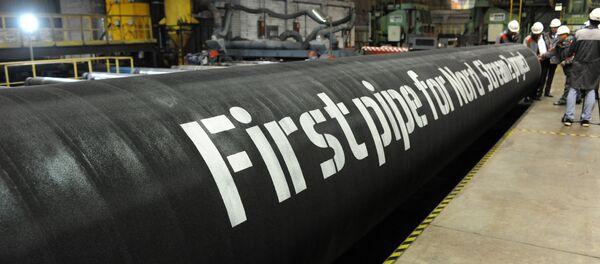 Earlier this month, German Foreign Minister Sigmar Gabriel said that Berlin favors the implementation of the Nord Stream 2 project.
An agreement on Nord Stream 2, involving the expansion of the Nord Stream gas pipeline, was signed in early-September 2014, during the Eastern Economic Forum in Russia's Vladivostok. The project includes two pipeline strings, with a total annual capacity of 55 billion cubic meters of gas, from Russia to Germany under the Baltic Sea.
Russian energy giant Gazprom has made no secret of its efforts over the last few years to bypass Eastern European transit states via several offshore pipeline projects, including Nord Stream 2, Turkish Stream, and South Stream, the last of which was cancelled by Brussels in 2014.
Never miss a story again — sign up to our Telegram channel and we'll keep you up to speed!