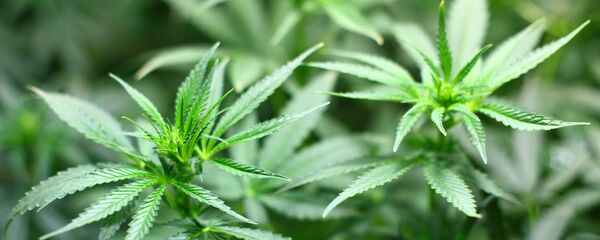 France intends to soon stop prosecuting marijuana possession with years of imprisonment, according to a statement by Gérard Collomb, the newly appointed interior minister.
Under new rules that are currently being developed, cannabis possession will be degraded from the highest status of crime to the lowest one, called "contravention" in the French judiciary system. As such, violators will no longer be subject to imprisonment; instead, people found in possession of marijuana will simply have to pay a fine of €100 ($111).
Under current regulations, individuals found to be in possession of marijuana may face up to 10 years in prison or a fine of up to €7.5 million, some of the harshest punishments for cannabis possession across the whole European Union. (However, French police seem to generally turn a blind eye to possession these days.)
The idea to ease the punishment for marijuana possession came from erstwhile candidate and now French President Emmanuel Macron, who said that the "regime of contraventions would be sufficient to sanction [cannabis use]."
According to Macron, the completely illegal status of cannabis and the corresponding black market poses a "security threat," a sentiment shared by French Socialist Party member Benoît Hamon, who said that the cannabis market has created a "parallel economy."
"If we do not break these parallel economies, we will not regain control over these territories. If we want to bring back the Republic, you have to [legalize] it," Hamon said. France spends "€568 million per year" to suppress cannabis consumption instead, he added, according to TalkingDrugs.com.
The police officers have welcomed the proposed changes, saying cannabis prosecution imposes too much pressure and paperwork on law enforcement when their efforts are needed elsewhere, according to The Independent.
At the same time, France is going to impose harsher penalties on drug dealers, according to Collomb.
"The problem today is that someone is arrested for [selling drugs] and nothing happens," Collomb said in an interview for French TV. "Two days later, he returns to his neighbourhood and [sells drugs again]."
To fight that, convicted drug dealers will be temporarily forbidden from returning from their local area; the Interior Ministry believes this will reduce drug trafficking and also reduce the chances of retaliatory violence.
If the Interior Ministry does introduce the new regulations, France will join the club of Western European countries that have already stopped prosecuting people for the personal possession of cannabis, including Spain, Portugal, and the Netherlands.