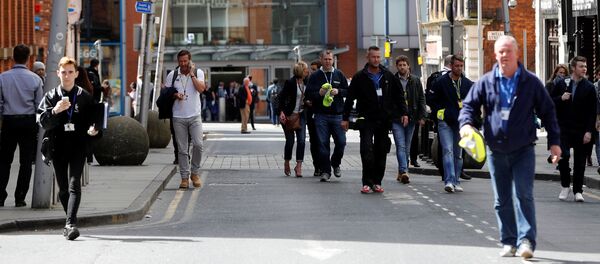 MOSCOW (Sputnik) — The survey found that 53 percent of 7,134 UK adults sampled by YouGov said they believed wars the United Kingdom supported or fought were in part responsible for terror attacks at home.
The terror threat level in the country was raised to the highest notch of "critical" after this Monday's terrorist attack at a pop concert in Manchester, which killed 22 people and injured over a hundred.
Labour leader Jeremy Corbyn, who made a speech earlier in the day to mark his return to general election campaigning, said UK's war on terror had not worked. He cited intelligence experts who said foreign wars, including in Libya, threatened the country's security.