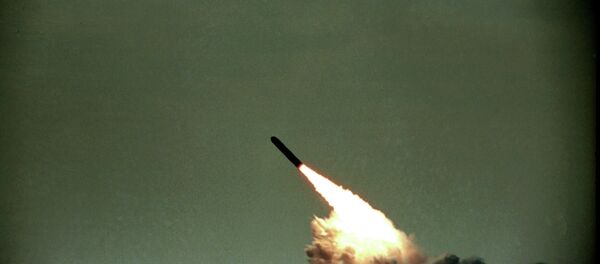 WASHINGTON (Sputnik) — Lockheed Martin won nearly $44 million to provide engineering services to the Navy for the Trident II (D5) strategic nuclear missile, the US Department of Defense announced in a press release.
"Lockheed Martin Space Systems is awarded $43,876,458 under a previously awarded contract in support of the Trident II (D5) missile production and D5 deployed systems support," the release said Friday.
The Trident II D5 Submarine Launched Ballistic Missile is a three-stage, solid-fuel guided missile with a range of 4,603 miles capable of carrying multiple nuclear warheads, according to Lockheed Martin published documents.