The radicals were eliminated by Russian airstrikes on May 25, while fleeing from Syria's Raqqa for Palmyra, according to a source in the Russian Defense Ministry. The source revealed that the convoy of 39 pick-up trucks armed with large-caliber machine-guns was heading out of the city.
"As a result of these strikes, 32 pick-up trucks were destroyed and some 120 terrorists were killed," the source said, explaining that the Russian military in Syria received several confirmed reports that Daesh terrorists made a deal the units of Kurdish-led Syrian Democratic Forces (SDF) operating near Raqqa, allowing them to leave the embattled city without obstacles.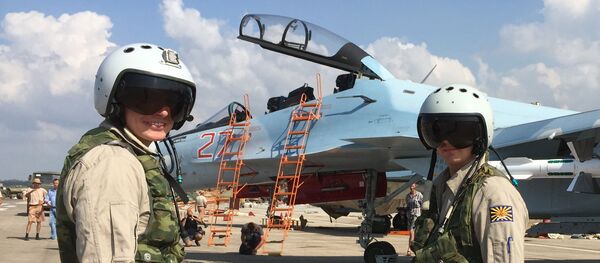 "Upon receiving this information, the command of the Russian contingent in Syria has taken measures to prevent the exodus of Daesh terrorists in the southern direction," the source said.
The source went on by saying that Russian drones have been deployed around the clock to track the possible routes that the terrorists could use to escape the city and move toward Palmyra. Russian combat aircraft and special forces units were also engaged in the operation to prevent the militants from fleeing Raqqa.
"Any attempts by Daesh militants to move toward Palmyra and to build up their forces there will be squashed," the source stressed.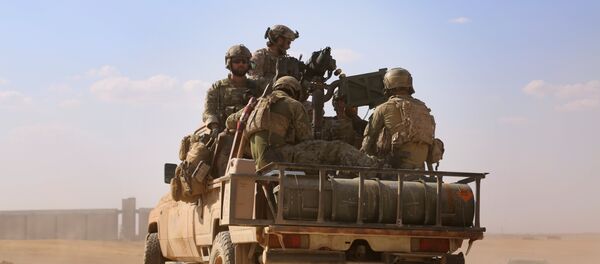 The US-led coalition reported earlier on Friday it had conducted
nine airstrikes
on Daesh militants in Raqqa, destroying six fighting positions, three vehicles, a tactical vehicle, and a mortar system.
The alliance also said that airstrikes between April 27 and May 18 had eliminated three senior foreign Daesh leaders responsible for the terrorist group's financing, training and drone operations.
The Syrian conflict has been raging since 2011 with its government troops fighting against numerous opposition and terrorist groups. The Kurdish-led SDF launched the Wrath of Euphrates operation in November 2016 aimed at the liberation of Raqqa city from terrorists.
Never miss a story again — sign up to our Telegram channel and we'll keep you up to speed!