MOSCOW (Sputnik) — A hundred people have died and 99 are missing in Sri Lanka after heavy rains triggered floods and mudslides on the Indian Ocean island, the disaster management ministry said Saturday.
"100 deaths and 99 missing reported," the ministry's Disaster Management Centre (DMC) said in a fresh situation report.
Authorities said five rivers burst their banks as a result of a powerful monsoon. More than 200,000 people have been affected, according to DMC. Over 12,000 were forced to flee to safe locations.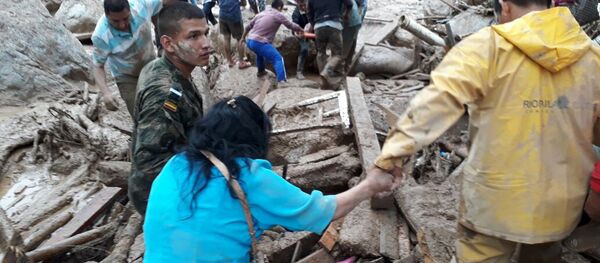 The Sri Lankan army and police have been deployed in the area for search and rescue operations. Military boats and helicopters are used to take people to safety.
The emergency is reportedly the worst since 2003 when a tropical cyclone swept through southwest Sri Lanka, causing flooding and landslides that killed 260 people and destroyed almost 25,000 homes.