WASHINGTON (Sputnik) — NATO is not a threat to Russia, and Russia is aware of this fact, US Defense Secretary Jim Mattis told CBS News in an interview on Sunday.
"Right now, Russia's future should be wedded to Europe. Why they see NATO as a threat is beyond me. Clearly, NATO is not a threat. But right now, Russia is choosing to be a strategic competitor for any number of reasons. But the bottom line is NATO is not a threat and they know it. They have no doubt about it," Mattis said.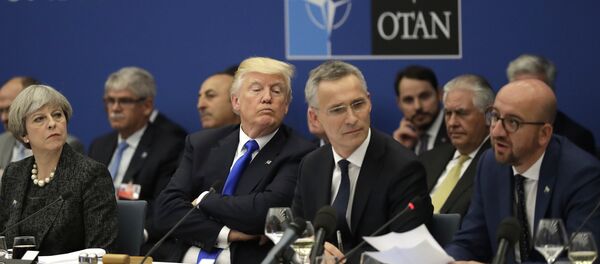 The relations between Russia and NATO deteriorated in 2014 in wake of the Ukrainian crisis. The bloc accused Moscow of interfering in the conflict and decided to boost its military presence in Eastern Europe. It also suspended all practical military cooperation with Russia but kept military lines of communication open.
Moscow has repeatedly denied these allegations and stated that amassing troops and military equipment on its borders is provocative and violates past NATO pledges. Russia has warned that such actions could lead to regional and global destabilization.