Sunday saw the maiden flight of a state-of-the-art passenger plane, Russia's MC-21, according to the country's Deputy Prime Minister Dmitry Rogozin.
He published photos of the jet in the air on his Twitter page, writing "We are flying."
Later, the United Aircraft Corporation shared a video featuring the view from the MC-21 cockpit.
The MC-21 is a twin-engine short-and mid-range airliner with a capacity of 150-212 passengers. The presentation of the aircraft took place in June 2016 in the Russian city of Irkutsk.
In January, Rogozin announced that the tests of the new aircraft would start at the beginning of spring.
The MC-21
© Sputnik / Sergey Mamontov
/
On May 25, he said that there were currently 185 standing orders for the aircraft.
Meanwhile, many photos and videos of the MC-21's maiden flight have been published by the employees of the Irkutsk Aviation Plant.
This amateur video also shows the MC-21 making its first flight on May 28.
"Pride, tears of happiness and emotions overflow! The Irkutsk Aviation Plant did it; well done, everybody! Together we are strong, looking forward to flying," Anastasiya Syshchenko wrote in her Instagram account.
"Hurray comrades, hail the maiden flight of our MC-21! To say the least, I'm brimming with pride and joy," read the Instagram remark of another Irkutsk Aviation Plant employee Maria Zimina.
Tatyana Petrova was very brief, just writing "the maiden flight" in her Instagram account.
UAC subsidiary Irkut Corporation is betting big with the MC-21, its newest airliner. The hope is that the aircraft will be competing directly against the Boeing-737 and the Airbus A-320 in the most capacious segment of the global commercial aviation market: mid-range travel.
Russian observers expect the MC-21 to fare well against the US and European heavyweights.
The MC-21 is designed to be faster, more efficient, and less expensive than its Western counterparts, having incorporated the latest in the fields of aircraft construction, engine technology and avionics systems in its design.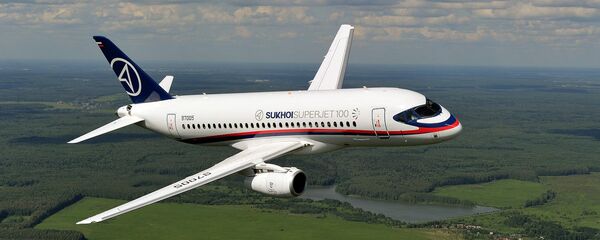 For instance, while the Airbus A-320 and Boeing-737 have cruising speeds of 828 km/h and 842 km/h, respectively, the MC-21 is expected to have a cruising speed of 870 km/h.
Furthermore, the plane's cost per unit is expected to run somewhere in the neighborhood of $72-$85 million US, depending on the given modification.
Its Western analogues, by contrast, can run tens of millions more in their base price.
Never miss a story again — sign up to our Telegram channel and we'll keep you up to speed!