WASHINGTON (Sputnik) — US President Donald Trump is open to various positions concerning the US participation in the 2015 Paris Agreement on climate, Secretary of Defense James Mattis said in an interview with the CBS broadcaster.
"I was sitting in on some of the discussions [at the NATO summit] in Brussels, by the way, where climate change came up, and the president was open. He was curious about why others were in the position they were in – his counterparts in other nations – and I'm quite certain the president is wide open on this issue as he takes in the pros and cons of that accord," Mattis said.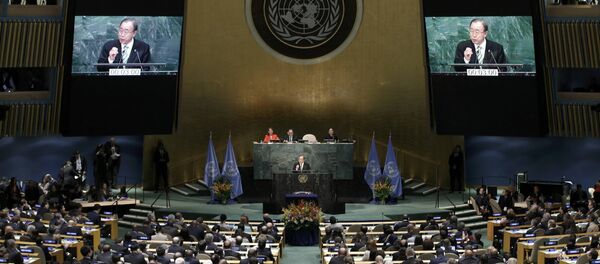 The issue of the US participation in the Paris Agreement has been repeatedly raised by Trump during his presidential campaign in 2016 when he expressed readiness to withdraw from the international climate accord.
Apart from that, the leaders of the G7 countries said in the final communique on the results of Taormina summit held on May 26-27 that the United States was not sharing the consensus on the issue of climate change reached in the framework of the Paris accord, since the country was reviewing its policies on the matter.
I will make my final decision on the Paris Accord next week!

— Donald J. Trump (@realDonaldTrump) 27 мая 2017 г.
The Paris climate deal within the UN Framework Convention on Climate Change, championed by former US President Barack Obama, was signed in 2015 by 194 countries and ratified by 143. It aims to hold the increase in average global temperature to below 2 degrees Celsius above pre-industrial level by reducing greenhouse gas emissions, with all the signatory states agreeing to reduce or limit their greenhouse gas emissions.