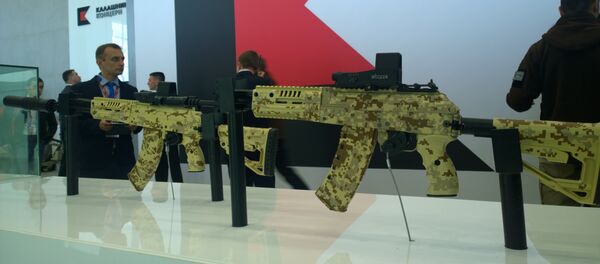 TBILISI (Sputnik) — According to the ministry, on Tuesday a ceremony celebrating the second anniversary since the opening of the NATO-Georgian Joint Training and Evaluation Centre (JTEC) in Krtsanisi will be held. The demonstration of new M240 machine guns will be carried out in the framework of this event.
"Defense Minister Levan Izoria, head of the General Staff Maj. Gen. Vladimer Chachibaia and US Ambassador to Georgia Ian Kelly will attend the demonstration of US-produced M240 machine guns on the shooting range of the JTEC. Beginning tomorrow, PK machine guns will be gradually replaced in service of the Georgian army by US analogs M240, meeting NATO standards," the statement reads.
Georgia is not a NATO member, but has been seeking membership and cooperation with the Alliance. In 2008, NATO supported Georgia's bid to join the Alliance, and established a commission to oversee the process of Georgian NATO accession. Georgia has to meet a number of requirements first, including the implementation of various reforms and modernizing the army.